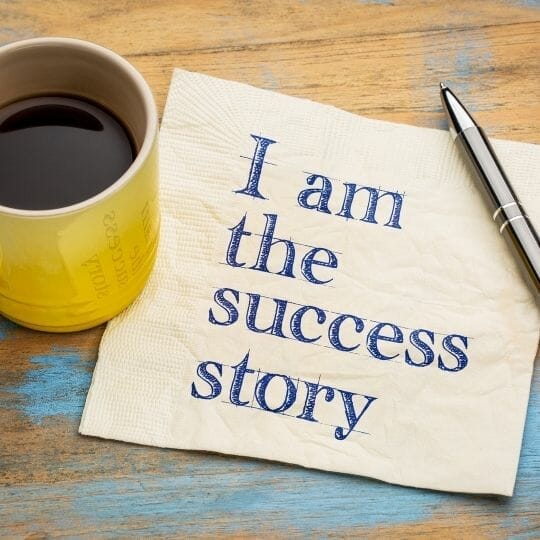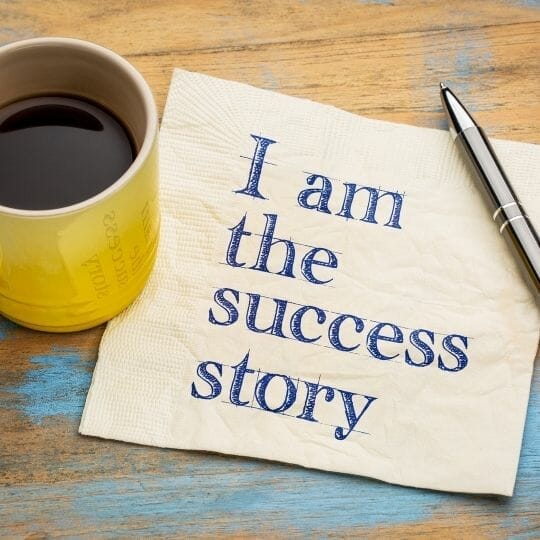 This episode I would like to invite you to think about the language of success.
I want to ask you to reflect on your commitment to yourself, and how you speak to yourself and whether it's really giving you the happiness and the sense of purpose that you want. I've come up with a concept that I'm going to call language feeling. What I mean is that when you use certain words, they make you feel a certain way and this is going to affect your experience, things, situations in life.
Notice the language that you use on a day to day basis, and think about how it serves you and decide how you like it to be going forward. I want to talk to you about 'I have to', 'I need to', and 'I want to', more specifically and it was so interesting because I had the idea for this podcast a week ago. I saw a product client who was using this exact language and it was so funny because it felt like I had the concept in my mind. And then I started to see it everywhere.
In this episode, I'll talk about – 
* The connection between your words and your emotions
* Pressure and the language we use
* Where to focus your attention to feel good about the 'have to' things 
That's how your brain works, right?
Your reticular activating system is at play here, what you plug into that creates a filter so that you start seeing those things around you. This led to a fruitful discussion and allowed me to come up with this episode and I want to start with the concept of 'I have to' how do you feel when you say 'I have to do this', or 'I have to do that'. When I say 'I have to' I feel a huge sense of responsibility, I feel like I have no way out except to do the task at hand.
So if I say I have to do something, it means it's not negotiable. Do you feel like that too? If you think about it, this could be helpful or unhelpful. If you say, I have to do something for a specific reason, then it could be like meeting a deadline or getting paid or something like that, then maybe there's a motivation and a drive to do that thing so that you can achieve that outcome. But on the other hand, if you are saying I have to all of the time about everything that you do, then maybe what you're doing is actually conferring a lot of responsibility, and maybe a bit of drama and pressure that you don't necessarily need.
That's not helpful.
I'm going to invite you to think about that language and how often you say I have to, is that something you say all the time? How does it make you feel when you say I have to? How does it affect your energy levels, your stress levels and your ability to switch off and take care of yourself? Or are you driving yourself to do things because you feel like you have to I would speculate that the more you have to have in your life, the more pressure you had in your life pressure to perform and pressure to complete. And I bet that could leave you feeling overwhelmed or unable to sleep or putting aside your own needs at certain times to get things done.
Keep your eyes peeled for this one and have a think about how you respond when you start saying I have to. Notice yourself over this week and see what happens. Here's an example. Maybe you're saying I have to exercise or I have to do my social media posting for my business. Notice how much of a burden that is when you use this language? Maybe you feel there's no way out. And it's something that you don't really want to do.
Is this how you want to feel?
Think about I have to. But now let's talk about 'I need to' how do you feel when you say those words, I need to do something? What does that bring up for you? Is there a sense of urgency? Is there a sense of desire? Notice how it's different from 'I have to'. 'I have to' sounds like you must do it. But you don't necessarily want to or maybe you're not looking forward to it or you feel a sense of tension around it. Whereas 'I need to' has more desire and a sense of urgency. I think, in my opinion, if you say 'I need to' it could mean that something's really important to you. And in certain cases, that could be a good thing, right? I reckon though if you say 'I need to' too often, then it might mean that you're living with a sense of urgency all the time, or heightened importance about things that may not necessarily matter too much.
It could be a different kind of pressure that you're applying to yourself if you're saying 'I need to' all the time that is and so then the question really is what is it that you truly need to do and why is the need there? Is it your need? Or is it somebody else's need, whose need is being met? 
 Listen to the entire podcast to learn more.
Ready to get clarity on your pathway to success?
Understanding who you are and what you need will allow your business to thrive! If you're truly ready to break old habits and get out of the rut I encourage you to check out the Habitology membership.
Learn more here: