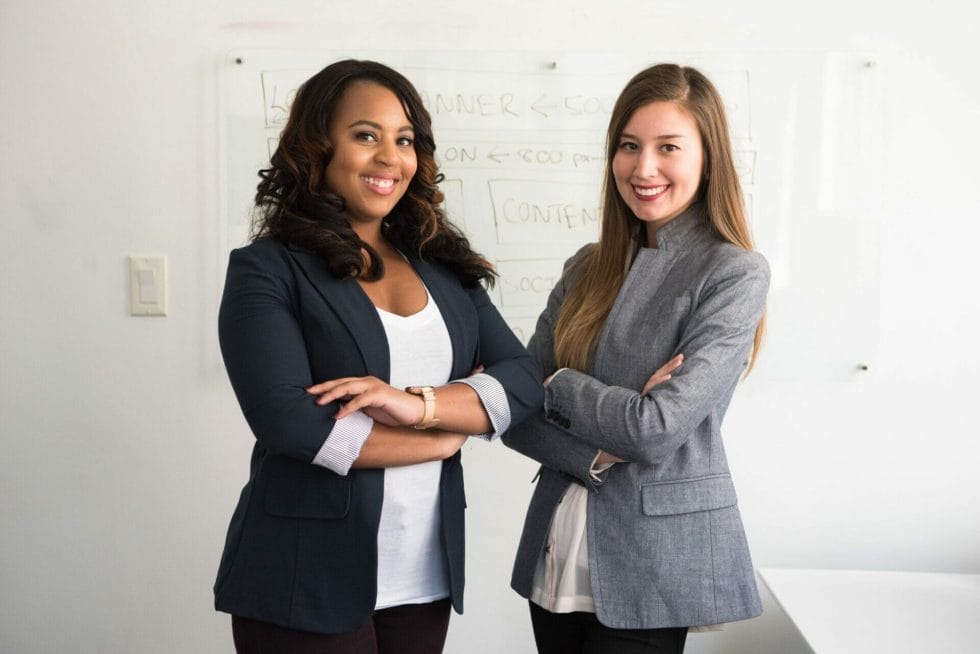 This episode is for you if you are starting out in your business and you really want to make it work, and you are getting ready for success but you are not sure how to make it happen.
In this episode I will give you a couple of idea on how to get it right from the get-go so you don't compare yourself with others or beat yourself up, or feel frustrated by your blocks. There are reasons you feel like this and have these blocks. What I cover today will help you get really clear on this.
In my experience, there are two main types of business people, and therefore two types of ways to run a business.
When you know which type of person you are you are more easily going to find your best way of doing business, and follow a straight line to getting there.
Imagine yourself realising that you are a certain type of person, and a certain way of doing business is going to work best  for you and you can just follow that path instead of wishing you were like somebody else. Imagine what that would be like.
The Concept Of Knowing Yourself
As a coach, you need to develop and consistently work on self awareness. You need to know yourself. This is really important in the context of running a business – what you offer your clients you need to be doing for yourself.
Two Types of Business People
As I discuss these, you might start to identify traits and decide that you are more one than the other, or you might be a blend of the two. You might start to get some clues about what you need to do to succeed in your business.
If you're interested in learning more, take my free quiz on business personality types.https://melaniejwhite.com/business-personality-quiz/
Or, Gretchin Rubin's Four Tendencies Quiz:  https://quiz.gretchenrubin.com/four-tendencies-quiz/ 
Type 1: Influencer, Self Starter, Entrepreneur, and a Questioner
This type of person is self motivated, and intrinsically motivated. Their motivation to do do business comes from within themselves.
These people are often extroverted, well networked, and often leaders. They love being in contact will lots of people and being the driving force for groups and movements, even if they are on the introverted side.
These types of personality traits tend to be very successful in their own right, and rarely rely on others to get things done. They do get help – they are the type to build a team around them. Importantly, they have that internal drive, they are driven to bring their idea to the world.
Understanding who you are is the first step to understanding what you need to do to succeed in your business.
The main challenges that these people face might be a lack of structure, or booking keeping, or being bogged down in over-analytical thinking. But they know they need to hire or involve people to do things for them. They may actively seek out a coach as a vehicle to overcoming the obstacles to their success.
If this sounds like you, you probably have a good chance of succeeding, assuming you have a valid business idea.  You may need to get some people to support you, but know that you are master of positioning promoting and being seen.
The great thing about you is that and your personality type and traits is you have a captive audience, and it's easy for you get to know people you want to work with.
Type 2: Supporter, Manager, Obligor
The manager type may be a little more introverted and is typically quite organised. They don't like being in the limelight or being seen in a leadership role. The may feel exhausted about networking or connecting with people/
If you are this type of person you may not be intrinsically motivated, you may not be as much of a strategic thinker, which means that you may struggle with a business vision that excites you.
If you are an Obligor type, your ability to make change or pick up habits, probably hinges on being able to do things for the benefit of others. If you are this type, you may need accountability to get ahead and succeed in your business.
This type is often not willing to ask for help or feel as though they should be able to do it on your own.
If you aren't intrinsically motivated or can't create a strategic vision for your business, then your success might be more difficult or might take you longer to achieve. But don't worry – you might just need to learn to ask for help – especially when it comes to marketing.
I've seen this time and time again, and the ones who do succeed have often done well in a collaborative environment.
What does this look like in the real world?
I know someone who is a Type 1 person, and once she understands the process of how to do specific tasks or functions, she simply schedules these things and gets on with it.
Sure she has a bit of fear in the beginning, but she just gets on to get over those initial uncomfortable first steps.
She promotes herself, she challenges herself to get uncomfortable, she puts herself out there in person and online, she meets people.
She's such a self starter, and she's super determined to do what it takes to succeed.
She'll ask for help for specific things along the way but is generally very self motivated and self accountable.
Now compare that to a Type 2 person, which is probably a bit more like me. I've been able to build my own program and run a successful business. I do all of my own research on my target market  and get very clear on how to meet the needs of my clients while working on my pilot program.
But I will say that my success in all areas of business over the years  has happened because I've been in partnerships and collaborations.
I'm not always a self starter. I do have a lot of internal drive, but its not as strong as a Type 1 sort of person.
And I'm ok with that.
The great thing is that because I know myself and I know my strengths, I play to those strengths. One of my greatest strengths is my ability to find partners to leverage my strengths. I may have been able to succeed on my own, but it might have taken twice as long.
I don't need a team, but I do like bouncing ideas off people. I like reality checking my ideas, I like peer review, and I prefer to work with someone than delegating. I prefer to work alongside with someone to make sure the work suits my needs.
You've identified which type you are, what next?
If you are one of these kinds of people, I want you to think carefully about what your business is going to need from here.  
Who would be on your support team?
What might you need to outsource?
Which areas are you good at, and where do you need help?
If you are a Type 1 you're more likely to be intrinsically motivated and the way you work with people and run your business is probably going to be different to if you are a Type 2.
Importantly, you need to stop comparing yourself to others.
I invite you to settle on who you are as a person, and make peace with that. Love your unique self.
 I invite you to settle on who you are as a person, and make peace with that. Love your unique self.
Identify your strengths, work on those things. Figure out what you are good at and how you can amplify those strengths and build your business in line with that.
Find the right people to support you along the way.
All you need to do is start.
Ready to get clarity on your pathway to success?
Understanding who you are and what you need will allow your business to thrive! If you're truly ready to break old habits and get out of the rut I encourage you to check out the Habitology membership.
Learn more here: