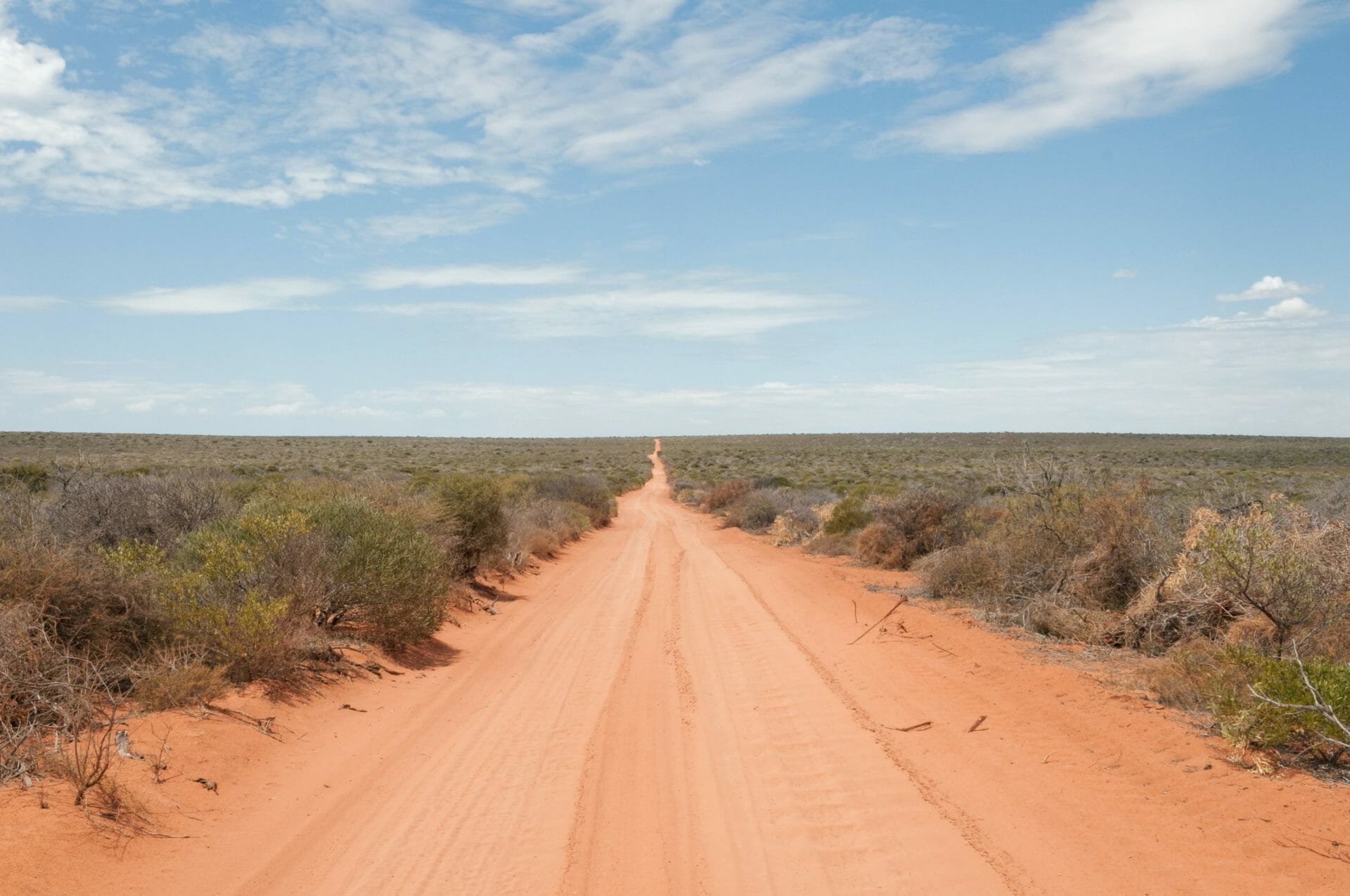 Do you want to develop courage, confidence, persistence, agility, strategic thinking and self-belief? Then you might just need to set a stretch goal.

Imagine if you could achieve a huge goal, something bigger than ever you thought you were capable of?
How much self-belief would you have if you could do that?
What else would be possible?
And how sweet would it be to overcome your fears and overwhelm, so you could bask in the glow of achievement?
It would be amazing.
Many more doors would open for you, and the world would have many more possibilities because you'd taken a leap of faith, and grown as a person along the way.
Would it be an easy process to get there?
Probably not.
It would be a baptism of fire – a situation where you must immediately cope with difficulties and obstacles.
But you would be a stronger, better person for it, more confident, accomplished and ready to tackle the next thing.
Welcome to stretch goals – the topic of today's episode – guaranteed to supercharge your business and your life.
What is a Stretch Goal?
According to Harvard Business Review, a stretch goal is a blend of extreme difficulty and extreme novelty.
Extreme difficulty means going beyond your current capability and performance.
For you, this could mean going all out to lose 15kg, or holding a big marketing event to attract 100 people to your business, or just saving an extra $300 this month.
Extreme novelty means working differently, creatively, following new paths or approaches never tried before.
For you, this could mean trying a totally new exercise approach, or making a complete change in your business model.
Why Set A Stretch Goal?
You're probably thinking that the whole stretch goal idea sounds a bit hard, a bit crazy and a bit scary. It sounds like a risk.
And it is ALL those things.
BUT the results you get from a stretch goal are worth it:
courage

determination

agility

the ability to manage risks, and

self-belief.
So in summary, a stretch goal is a hard goal that pushes you outside your comfort zone so you can truly discover what you're capable of.
Top performers know that failure is part of the process so more than anything, stretch goals are an exercise in developing self-belief, acceptance and persistence by achieving bigger things than you thought were possible.
A Crazy Example (Do Not Try This At Home)
In 1997, my then-boyfriend, an avid motorbike rider, suggested that we do a trip across Australia from Perth Western Australia to Cairns Queensland through the middle of the country on dirt and sealed highways. 
It seemed like a great idea – but I had never ridden a motorbike before in my life.
This was going to be a monumental stretch goal that would shape my beliefs, attitudes and the course of my life going forward.
At the time, I had to take stock and think seriously about whether I could actually do this. Whether I had the resources within me to be able to take on such a big crazy goal.
I had to consider the time it would take me to learn to ride a bike. What would it cost me to buy a motorbike, lessons and to get my license and riding gear.
Then of course there was the whole rest of the trip to plan, like where the fuel stops were, how to modify the motorbikes to carry enough fuel between the fuel stops, how physically strong I'd need to be to ride the 10,000km and endure the harsh conditions of the desert. 
We had to think about safety check ins, sleeping arrangements, dried food and water given the limited carrying capacity of our motorbikes. 
I figured that between us we had what it took to do this trip and to plan it really well, so I said yes, let's do it. And we developed and rolled out our travel plan over a 12 month period.
This was going to be a monumental stretch goal that would shape my beliefs, attitudes and the course of my life going forward.
In the weeks leading up to the trip people told me I was crazy. They laughed at me. They said things like, 'you'll never do that' and 'you'll kill yourself' and 'who do you think you are?'
I didn't dare tell my parents I was going because they would have been horrified. 
After all, I was 26 years old and was about to ride my own small off road motorbike – a Yamaha XT-250 – across the desert with no off road experience and only three months of lessons, license and riding time.
But I forged on. I created a 6-week gym training program for myself to build up some strength for the long haul ahead and I added 2kg of muscle to my skinny little frame. I felt strong, and physically and mentally ready.
A week before we left, I came down with a really terrible flu and was bedridden with a chesty, green-phlegmy cough in the week prior to our departure. I was SO sick. I had barely any energy and I lost all of the gains that I'd made in the gym. 
But we delayed our departure by a week, had a farewell party, and decided to go ahead anyway. 
The first 2 days it rained solidly and we made it on the sealed roads via Merredin and Kalgoorlie to Laverton where we holed up for a day and waited for the rain to pass.  
But when the rain showed no signs of letting up, we decided to hit the dirt highway so we could get ahead of the front. 
That meant riding a bike with 3 months of experience under my belt, heading into slippery mud holes, slimy sliding muddy roads, rocky hills, deep sand river beds  and of course coping with any cows, camels, kangaroos, wild horses and other wildlife sprinting across the road. 
There was not a soul in sight for most of the ride, and being the middle of winter in Australia it was freezing cold at night and crisp and sunny during the day – great for riding but not so good when you have the flu and a fever and a constantly runny nose. 
We wore balaclavas during the day under our helmets to keep warm and my balaclava was stuck to my top lip because of my runny nose. 
As you can imagine, I felt miserable and like giving up. I spent the first few days crying, sending daggers at the back of my boyfriend's head, realising that there was no way out and I had to keep going. 
It felt bloody awful and terrifying. I was riding at about 40 km per hour while my boyfriend rode on ahead then impatiently waiting for me to catch up. 
On about day 6 of the trip something interesting happened. We were riding through the desert near Peagull Caves in WA, and up ahead on the dirt road I could see this little shape.
As we drew closer, I realised it was an Italian guy riding a little Vespa with a small suitcase and a hat box (of all things!). He was smoking a cigar, grinning broadly, and pottering along at 30 km per hour. I passed this guy and waved, then suddenly I felt like the queen of the world because finally there was somebody going slower than me on a smaller bike and he was enjoying himself.
You would not believe how good I felt in that moment. It was a huge lesson – that I could actually enjoy this journey and make the most of it. I didn't have to be the fastest or best rider, I could simply ride, and be happy for being here and doing this huge feat.
Then I started to gain more confidence in my riding and although I was still to be sick with the flu for another six weeks, I really made progress. I felt like I was accomplishing something.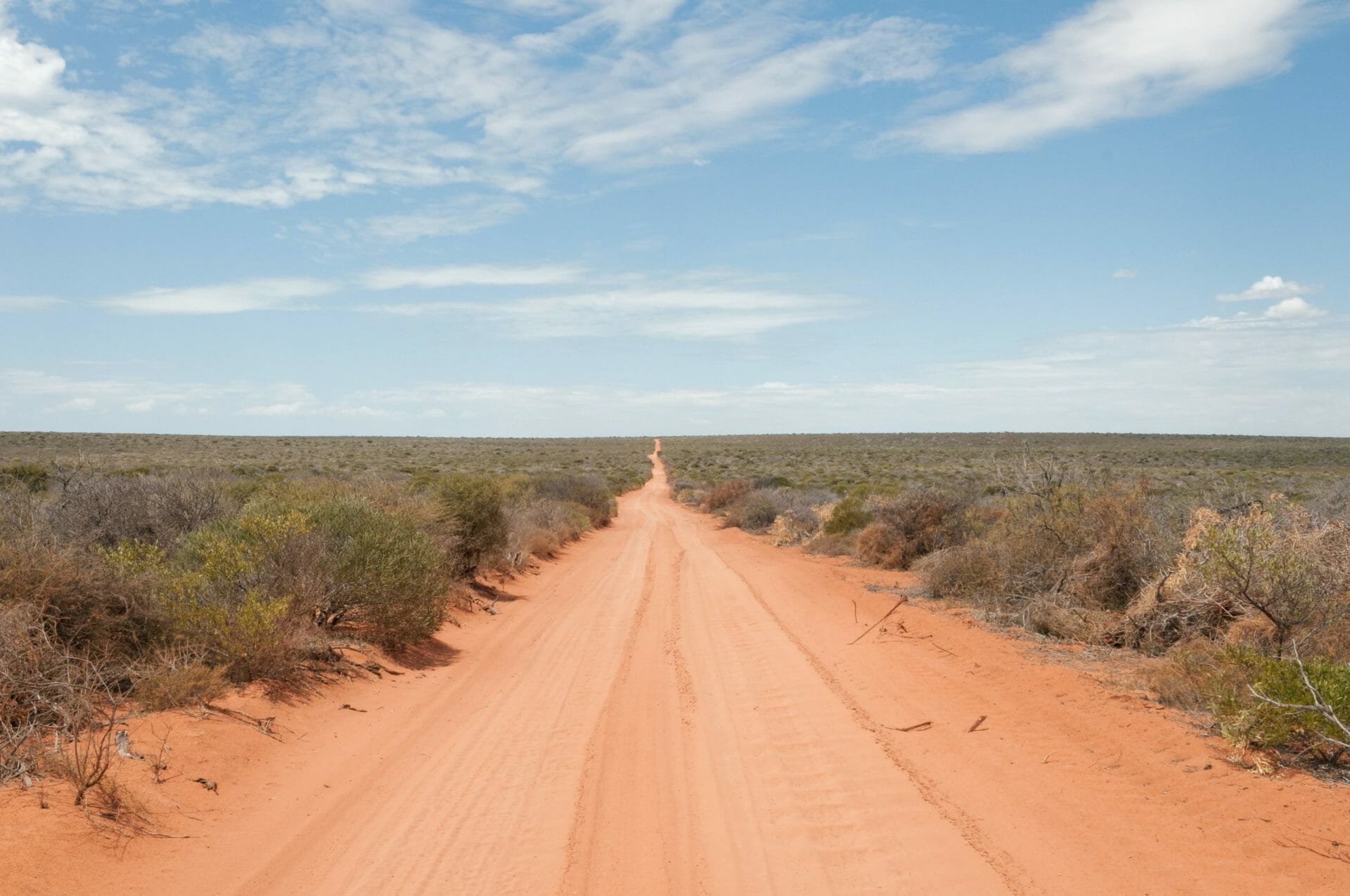 Then after a couple of nights' stopover at Ayers Rock and Alice Springs, we hit the dirt again, and one of the most rugged tracks in the Northern Territory desert called the Cattle Water Pass. 
My boyfriend convinced me it was a 60 km shortcut but it ended up being one of the most hectic, eroded, difficult, windy tracks I could have ever imagined (he did apologise for taking me down it later on). The upshot is I ended up nearly falling off my bike and collapsing in exhaustion covered in sweat and feeling defeated. 
I was in the middle of Australia and the only thing I could do was to keep riding.
We ended that day at the Urandangi Roadhouse and all I could see ahead was a dusty road with rocks and big bulldust holes that could easily cause an accident. Bulldust holes look like the normal road, but they are actually gaping holes that can be up to a couple of metres wide and maybe half a metre deep, filled with very fine dried silt.
So on the surface, they look like road, but when you ride a motorbike through them at 70km/hour, your front wheel plunges in and you go flying over the front. Which is NOT what you want to do in the remote central desert.
I was terrified of the road ahead, so I asked every person I saw at the pub – both of them – what the conditions were like. 
The first guy said "it's a great road, you could drive a regular 2WD car on it, you'll be fine". Phew, what a relief!
But then the next guy said "it's the worst road I've ever been on it's full of bulldust holes and you're at high risk of a serious crash – it's not safe to drive on". 
It was at that point that I realised that nobody could predict what the road ahead would be like. Nobody could guarantee me that I would be safe. I had to just get on that road and ride it; to make my own decisions about how to ride, and how I was going to talk to myself about that journey (mostly, I prayed). 
But, isn't that a metaphor for life? 
The trip got easier from then on. We made it to Cairns, stayed a few weeks and by the time it came to do the journey home I was a confident and competent rider and I was riding at 80 km per hour off-road and was able to handle all different sorts of terrain with confidence.
What Stretch Goals Create
I mentioned that that trip was a defining moment for me.
At the time, I felt like I was the queen of the world. I had a huge sense of accomplishment and achievement. I had so much more self-belief. 
I knew that if I persisted I could get through anything, even when it seemed there was no way out.
That trip helped me to develop character strengths and skills that I would not have had otherwise.
And in the years after that, I have used those strengths, skills and that self-belief to start businesses, to change careers, to move interstate, backing myself the whole way.
Why was I able to do these things? 
Because I knew that I could make them work. I had proof. And without that baptism of fire, I might never have achieved everything I have so far in my life.
That, my friends, is what stretch goals can create. 
For me, that was a stretch goal worth pursuing.
Summary
Yes, the whole stretch goal idea is a bit hard, crazy and scary. 
It involves getting out of your comfort zone to tackle something huge – something that seems impossible – knowing that you could fail along the way.
Some people will tell you it's easy, others will tell you it's hard. In the end you've just got to back yourself. 
Is it worth it?
You will have to decide for yourself.
But if you want to grow as a person, and to develop more courage, determination, persistence, agility, strategic thinking and self-belief, I highly recommend setting yourself a stretch goal.
It will totally change your life.
If you want to study stretch goals with me, jump on into my monthly membership at https://www.melaniejwhite.com/habitology.
Ready to set a stretch goal?
It's a great way to grow as a person, and to develop more courage, persistence, and self-belief! If you're truly ready to break old habits and get out of the rut I encourage you to check out the Habitology membership.
Learn more here: