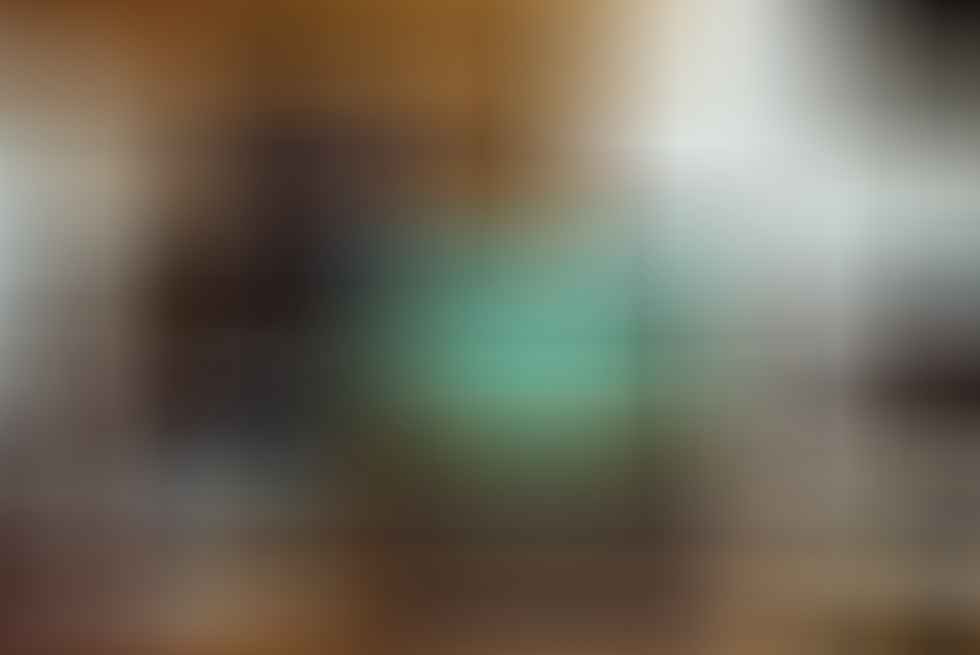 As a result of lock down, a lot of people and businesses have been re-thinking what's important to them, their values, and how they want their business to run.
Today, we'll look at these related aspects and walk you through a simple process for defining a new normal.
The Need for Change
Before lockdown you were probably doing what you loved, had business goals and aspirations, a plan of attack, and you were using some marketing processes that allowed your business to hum along.
But since lockdown, our clients' priorities have changed, and so have ours. 
Think firstly of your ideal client. 
They may no longer want a body transformation, but have decided their priority is to be healthy and mentally stable enough to support their families. 
They may have decided not to go out for coffee or food and to rather cook at home or, they may be working at home such that going out for food is no longer part of their work day.
They may be afraid of going back to the gym in case they become ill.
On the other flipside, some people may want to get outdoors to connect with nature, to grab a take away, or to redefine their health goals and weight loss approach.
To sum it up, business the 'old way' may not suit your customer anymore. Your business may need to rebuild customer trust if they are reluctant to attend businesses in person or you may need to pivot your messaging and products or services to speak to what's important right now to your customer.
Also, think about what's changed for you as a business owner.
Maybe you have realised you need more work life balance, so the way you do business needs to change.
Perhaps you've been forced to downsize, leave your premises or shift the balance of your work to a more online format.
Or even further, maybe you've decided to pivot at a bigger scale and pursue a different type of business model or a different niche.
In any case, because of all that's changed for both you and your ideal client, you'll need to rethink your business vision and what you want your new normal looks like, and map a clear path to get there.
What's Important to Your Clients
A lot of people have realised that their families and significant relationships, self-care and health are more important than they used to be.
They are more aware of, and focused on, their mental health.
As a result, people are looking at at-home solutions for health, fitness and wellbeing.
People are talking about taking the pressure off, doing less, and being more mindful. There has been a shift away from the idea of big goals and more into maintaining what they have.
Since lockdown, our clients' priorities have changed, and so have ours. 
They are shopping more online, but may be more mindful about their purchases and more price sensitive due to economic uncertainty.
They are seeking contactless or more efficient ways of buying.
Consumers may be more ready to leave their old brands and try new things.
They are more willing to buy local and support local businesses and economies, and are looking for 'value'.
They are more values-driven in their purchases, looking for safety, equality, environmental stewardship, and businesses who are giving back or supporting their community.
In any case, the businesses who've done best during lockdown have been those who are actively supporting their communities.
People are risk averse and generally avoiding public social events, but may be engaging more in online communities with like-minded people to feel connected.
They are spending more time viewing media, especially video.
What's Important for You
Remember that business owners are also consumers. You have probably exhibited a lot of the shifts in thinking and action around your purchases as your customers have.
This puts you in a perfect position to pivot, move sideways or reinvent the way you do business.
You may be ready to shrink or scale your business, to shift to an online presence, to engage with your clients on different platforms, or to rethink your value proposition.
Whatever your situation, it's time to rethink your business vision, strategy and goals.
Defining Your New (Business) Normal
It's typical to start any business with a vision of what you want it to stand for and become, and how you will operate going forward.
I think exactly the same process is useful here and I'd like to walk you through it.
Step 1 – Define What's Important (to you and your customer)
Let's start with you.
Considering what you've gone through, your skills and your strengths, what's important to you right now?
How will that play out in your business?
Here's an example.
Let's say you run a cafe. And let's say that you've realised how important family and your health are to you and in your life. That your strengths are warmth, connection and giving back.
Looking at your old business vision, you might decide that you want to pivot to a delivery or take-away model, offering a healthier menu of family-sized meals, along with a personal hand-written note of thanks for supporting a local business and some staff training on customer service and care.
Or perhaps you run a fitness studio, or work as a coach in a face to face setting. Your strengths are compassion, zest and vitality. The personal connection with clients is important to you, but is difficult in lockdown.
Perhaps your new business model will be to shift from 80% face to face services, to 80% zoom services so that your clients can connect with you from their home, and altered work hours so that you can get enough downtime from the screen.
You could still offer services or events in an outdoor setting with social distancing as allowed, or organise online fitness community events that support your clients around motivation, energy and fear.
So, what about your customer?
We know that pricing is a consideration, yet they want connection and a values-driven approach.
Putting yourself in your customer's shoes will help you work out the best way forward. 
Perhaps you need to shift your messaging. Perhaps they no longer want a "body transformation", but are looking to "stay on track" with their eating or exercise or to be kinder to themselves, or develop consistent self-care rituals.
I had this conversation with a coach today, who has seen a shift in clients away from the idea of transformation and into staying on track and self-care, and into more of mental well- being habits than eating and exercise.
Customers want safety and convenience right now; how can you deliver that?
Customers want positivity and some fun; what could you do that offers that?
Creative thinking is required, and so your own resilience and self-care are essentials for facilitating that. After all, nothing creative comes out of a stressed brain.
Step 2 – Ask Your Customer
In my experience, most business owners don't consult with their clients to find out what they want and need.
But the purpose of any business is to find out what customers want, and then give it to them.
Phone surveys, email surveys, written surveys, competitions with survey questions and other methods can be used to ask your customers what they want and need.
You can ask simple questions like; 
How do you prefer to buy from us? 

What do you like best about working with us? 

What can we do better? 

Is there something we don't currently offer, that you'd like to buy from us?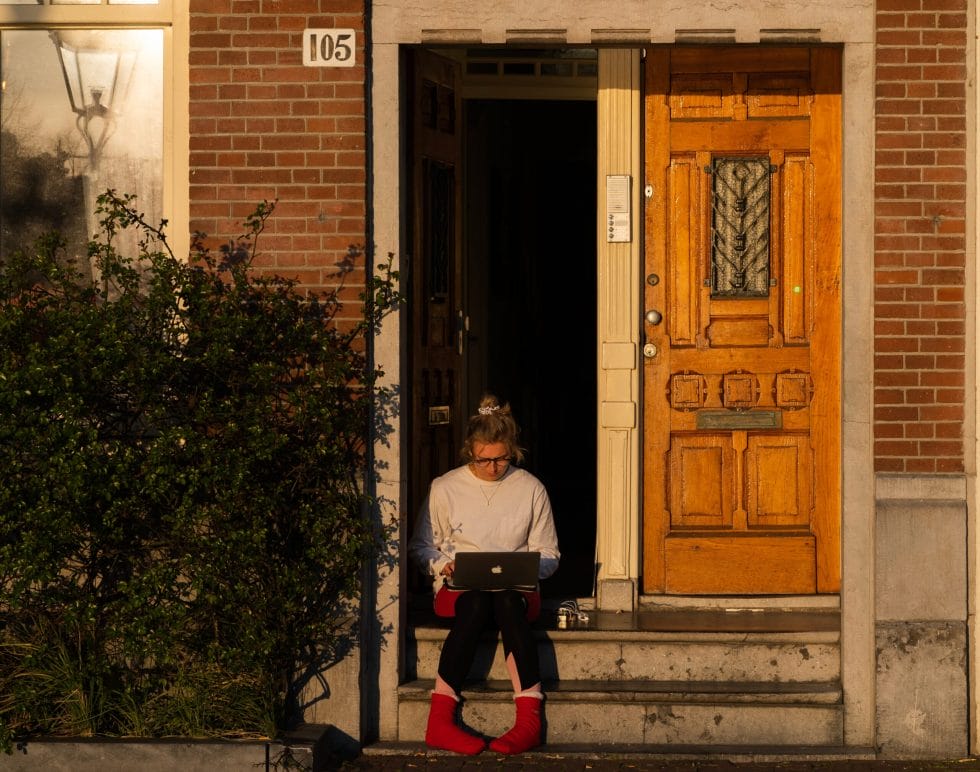 I worked with a business once who added $100K revenue to their business and saved $50K on an unnecessary software just by doing a survey like this of their existing customers.
Surveys are part of your marketing; they demonstrate that you care enough about your customer to find out what they want and need, and how you can serve them.
Even better, post a thank you note to their address as a personal touch for participating in the survey.
Your customers feel heard, appreciated and valued. And they will stick with you, possibly spending more, or referring others.
Step 3 – Develop a Strategy
Most of the time, it's best to make only one or two changes, or a few small changes to your business at a time.
If you survey your clients first, it gives them advance warning that changes may be coming.
Gaining their feedback means you can start working out a strategy that is feasible.
Your strategy could include one or two of the following:
Changing your pricing strategy e.g. 

discount, 

packaging, 

bonuses

Adding a new service or product line e.g. 

smaller purchase, 

product to suit the at-home arrangements, 

product or service to suit their altered priorities

delivering services via video or 

offering a low cost community membership

Collaborating e.g. adding perceived value and/or convenience

Convenience e.g. home delivery, online delivery
It's important at this stage to see what others are doing and what's working, not for the sake of comparison, but to validate the idea and give some certainty that it could work for you. 
The final steps would be to get clear on your support, resources and partners that you might need to bring it into action, and then develop a plan.
I'll cover that in the next episode.
Summary
Today, I've talked about how our world and our priorities and values have shifted.
This has undoubtedly changed the way we buy, and the way we sell.
Business the 'old way' may not suit your customer anymore.
I've outlined the first three steps in a process to review and revise your business vision, to find out what your customers want from you right now, and to brainstorm some strategies to achieve it.
Hopefully, you're clear that consulting with your customers will tell you most of what you need to know.
And if that aligns with what you want and can deliver, it's time to pivot and make it happen.
Ready to find your new normal?
Considering what you've gone through, your skills and your strengths, what's important to you right now? If you're ready to break old habits and move forward I encourage you to check out the Habitology membership.
Learn more here: