This episode is about e

ngaging clients with an all-in-one community-building platform
Do you want to start an online group or membership, but aren't sure where to start?
Are you sick of Facebook and want something independent and more personal?
Are you trying to work out payment systems, landing pages, booking software and all the other things that go with an online business, and aren't sure how it all works and how they connect?
Then today's episode is for you. I'll walk you through a tour of the latest low-cost all-in-one platforms that you can use to build and host a connected, engaged community, promote events, book appointments, and even sell services through – without all the noise and ads.
In this episode, I'll talk about 
* Why People Love Communities
* Why Businesses Need Communities
* Two Platforms to Consider – That AREN'T Facebook
Why People Love Communities
At the tribal level, humans want to be part of a tribe because we have an innate need to belong.
In years past, we lived in large tribes for our whole lives. These days, our tribe is often our immediate family. Our tribe is much smaller than it used to be, we're working from home, or have moved away, so we seek connection in the online space to meet this basic, primal need.
Being part of a group helps to give you a sense of self and of identity, and common purpose and support. A group of like-minded people gives us protection from others who challenge us, and it helps us avoid loneliness.
As a collective, we share ideas, gain new perspectives and build confidence and strength with the backing of those who support us, champion us, and believe in us. It gives us happiness and emotional resilience.
Why Businesses Need Communities
Smart businesses target a niche because it's easier to be specific about who you help and how, and therefore, it's easier for the right people to relate to you, and buy from you. 
I see communities as a great way to bring your niche clients together into a place where they can support and connect with each other, where you can learn about what they want, where you can have more intimate conversations with them, build trust and relationship, and offer value to them (free and paid). 
It totally makes sense for businesses to leverage this intrinsic human need and build a community of like-minded people who come together for a common purpose. 
With that said, let's look at some platforms where you can build a community that AREN'T Facebook.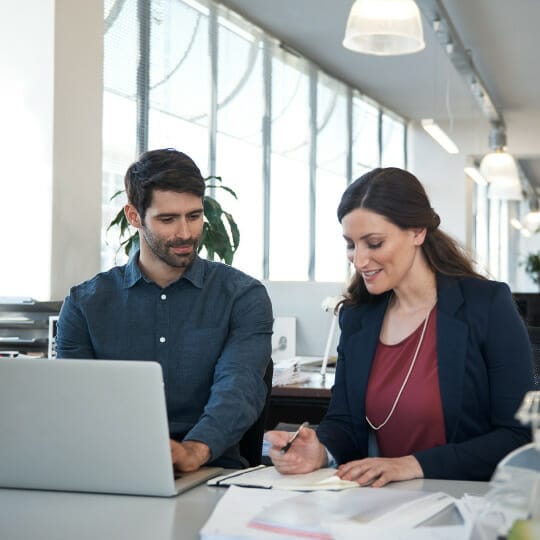 Two Platforms to Consider – That AREN'T Facebook
I will give you an overview of two platforms that you might like to explore. 
Some common features include spaces or topics for separate discussions, increasing amounts of storage with the more expensive plans, group chat function, posting, member profiles, and integration with other software. 
But more than that, the great thing about these new platforms is that they are starting to offer more features so that you don't have to have multiple systems running at once. 
For example, right now you might be using an email program like MailChimp or Gmail to send stuff out to your email list. Some of these new community platforms have built-in email. 
Similarly, you might be wondering about building a website and the cost of that, or how to set up booking software. Some of these new community platforms have features that will allow your members to book and pay, so you may not need separate software for that. 
When looking at these options and their pricing, consider these sorts of features that could save you some money and help you have an all-in-one solution, rather than multiple payments and platforms. 
Regardless, I suggest you sign up for the free trials offered and set aside at least 3 hours to explore and learn about each platform, watch some YouTube clips about the platforms, and check the ratings and examples before you decide. 
That's because if you don't like the layout, features, look and feel etc, you won't want to keep using the platform! Try before you buy! 
Mighty networks – Build Communities, Courses and Memberships
Mighty Network is a platform for building an independent online community or business. It was founded by entrepreneurs who wanted to offer a framework for people to build their own social networks and run businesses from them. 
Mighty networks have three plans:  
Community (includes a website plus Livestream and video, chat, zoom integration and paid memberships),

 

Business (includes online course options, live course creation and analytics), and 

 

Mighty Pro plan (app listing in Apple App and Google Play stores, account management and support).

 
Their value proposition is that you own your members (as opposed to the platform), you invest in a community (not an audience), and you build your own network effect (not just a content conveyor belt).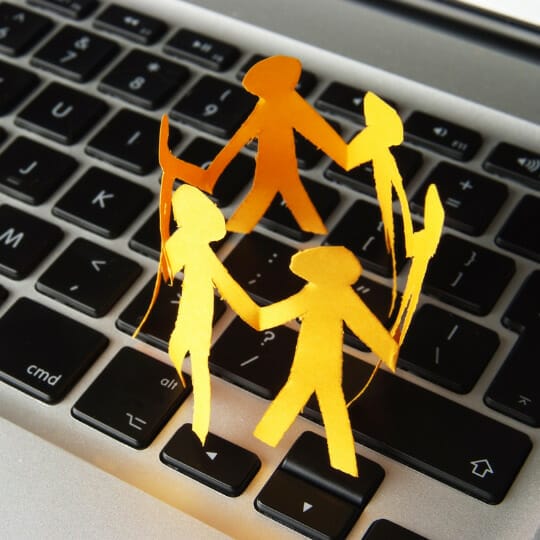 Their basic plan includes a website, plus a community function with live streaming and video function, chat and messaging, an app, unlimited members, event and zoom integration (e.g. from separate platforms) and the option to offer paid memberships. Higher paid subscriptions include an online course add-on. 
Community messaging is available but there is no native email, so you'd need to run that separately. Otherwise, you can use Zapier (which has a small cost per transaction) to integrate Mighty Networks with MailChimp, ConvertKit and other programs. 
I've used this platform for a pilot test group and found it easy to navigate, with plenty of helpful tips and hints delivered along the way in the trial.  
Circle – the all-in-one community platform for creators and brands
I first learned about Circle through a community I was in, that migrated from Mighty Networks to this platform. 
The look and feel of Circle is similar to Mighty Networks, and the pricing is similar, but the features available at each pricing level are slightly "rearranged". 
Circle has three plans: 
Basic (simple community with essential features), 

 

Professional (live stream and video with higher usage limits), and 

 

Enterprise (including concierge, dedicated support team).

 
Their basic plan includes a community function, iOS app, a community function with chat and messaging, unlimited events and up to 1,000 members. Higher paid options include live streaming and video function, and advanced analytics. 
You can also offer tiers of membership and include 'gated' access to paid or VIP groups or content and have a range of member subscription options including free trials and upsells. 
The Circle group I am in loves using this platform as they say it's easier to use and seamless. 
Summary
Today, we looked at the innate human need to belong, and how you can leverage that to build a community of niche clients around your business, building and maintaining a relationship based on trust, purpose and aligned values. 
I talked briefly about two new so-called all-in-one platforms that are great alternatives to Facebook, where you can create, host and own your own community, app and membership/service offerings. 
If you're interested in creating an online community around your business, I recommend you set aside a couple of hours to trial each platform to see if either will suit your needs. 
If you have feedback on these, please leave a comment on this episode for the benefit of others! 
References and Links 
Melanie White's Passion to Profit program – foundational business building to create a profitable, purposeful business. 
Winch, Dr Guy. The Importance of Belonging to a Tribe. Psychology Today website https://www.psychologytoday.com/us/blog/the-squeaky-wheel/202002/the-importance-belonging-tribe accessed 10.2.22 
Ready to get clarity on your pathway to success?
Understanding who you are and what you need will allow your business to thrive! If you're truly ready to break old habits and get out of the rut I encourage you to check out the Habitology membership.
Learn more here: