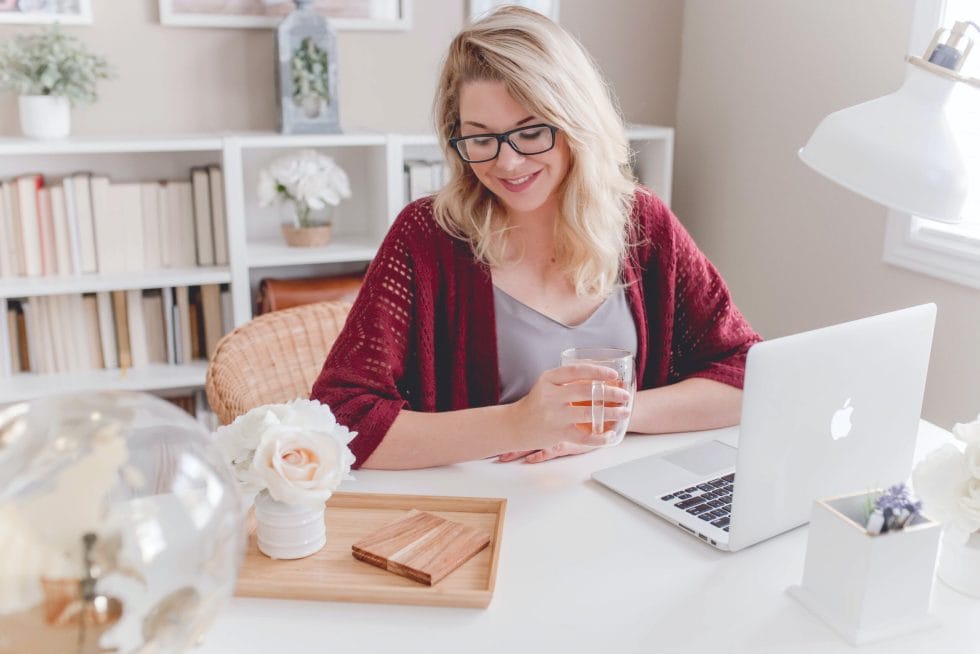 This episode details some of the best essential business systems available, as well as low cost software options that will help you to get started and boost efficiency.
I've just finished the latest round of my 12-week Passion to Profit business training course for coaches. 
I find that a lot of students in this course are unclear on which systems they need to set up a streamlined, professional, tickety-boo coaching business, how those systems can save them time and money.
So in this episode, I want to walk you through four of the best essential business systems that all businesses need, plus to talk about some low cost software that will help you to get started and run your business more efficiently and effectively.
In the next episode, I'll talk about more advanced business systems.
But for now, let's dive in.
1. Your Financial System
The first system I want to talk about is your financial system. 
Every business needs a financial system – sorry to be Captain Obvious here!
Your financial system needs to perform several functions, including things like: 
tax-compliant invoicing, 

reconciling bank statements, 

keeping track of business income and expenses, 

keeping track of capital purchases, 

budgeting, and 

keeping track of debtors (people who owe you money) and creditors (people you owe money to).
When you start out, it's possible to do most of these things in spreadsheets or word processing software on a cycle of regular tasks that you put into your calendar.
This is a really low cost way to go.
But there are two problems with this method: 
You need to know what all the moving parts of your financial system are, in order to be able to do them properly, and

It is a very manual process and one that can be fraught with mistakes.
In my experience, most people don't like finances or spreadsheets very much. So your options are to get a bookkeeper to help you with these regular financial tasks, OR, to find a more effortless way to do the financial tasks. 
After all, why would you use a cumbersome, difficult system to manage an area of business that you don't particularly like?  It'll just make things harder and will be an energy drain.
I have come to believe it's actually way better to get straight into a software that will help you to run your books in a way that is accurate and time-efficient and that makes your business look professional.
I have two recommendations for software; one free, and one paid.
If you are ready to commit to subscription for a software that does the work of your bookkeeper and accountant, and can even be accessed by them, then I recommend Xero.
But if you can't afford that yet, I suggest looking at a free software that does all of the essential financial functions that Xero and similar softwares can perform.
That software is called Wave Financial and you can do basic accounting, invoicing and receipts in the free subscription.
2. Your Payment System
Most accounting systems are designed to manage the books but not actually take payments, so I want to talk about your payment system now, as a kind of a subset of your financial system.
There are lots of ways to collect payment and a lot of people who are starting out will usually take either cash or direct debit.
Those are fine, but there are three issues with taking payment like this:
A lot of business owners feel uncomfortable about asking for money and more manual payment systems bring those conversations to the forefront e.g. you have to physically ask for money in a session.

Manual payment systems require a lot more time to administer, additional forms, and good planning to reconcile your books. 
Probably by now I've convinced you that an up-front payment system is way better.
I'll talk about how to get payment up front in a moment, but first, we need to talk about the system for collecting money – also known as the payment gateway.
A payment gateway is a means to receive money – it is the middle man between your customer and your bank. 
Online platforms offer a great way to collect money in many different ways and there are a lot of options available. 
I personally use Stripe and Paypal, which are two payment gateways that are secure, well known and trusted. There are other gateways for collecting money, but I like to use those that have the best reputation.
The great thing about Stripe and Paypal is that they work internationally, they can collect payment in a variety of different currencies, and they only charge a fee per transaction rather than on subscription.
They also integrate with a variety of websites and booking forms, which means no tech headaches for you – everything in your client onboarding process can happen at once!
You will need a business bank account to use these platforms, and can use them to collect payment even if you don't have a website. 
You can manually enter customers and send invoices from either system.
But let's talk about automating things!
3. Your Booking System
You can manually book people in for sessions in a diary or a spreadsheet, but there are two main problems I discovered with doing this: 
You can accidentally double book yourself, and

You can accidentally overbook yourself.
Picture this – two people want to talk to you, and you offer them both a few time slots. 
But you realise afterwards that you aren't actually available in one of those slots, and then one of your clients wants to book into that time, so you need to go back and break the news.
Argh! Not very professional.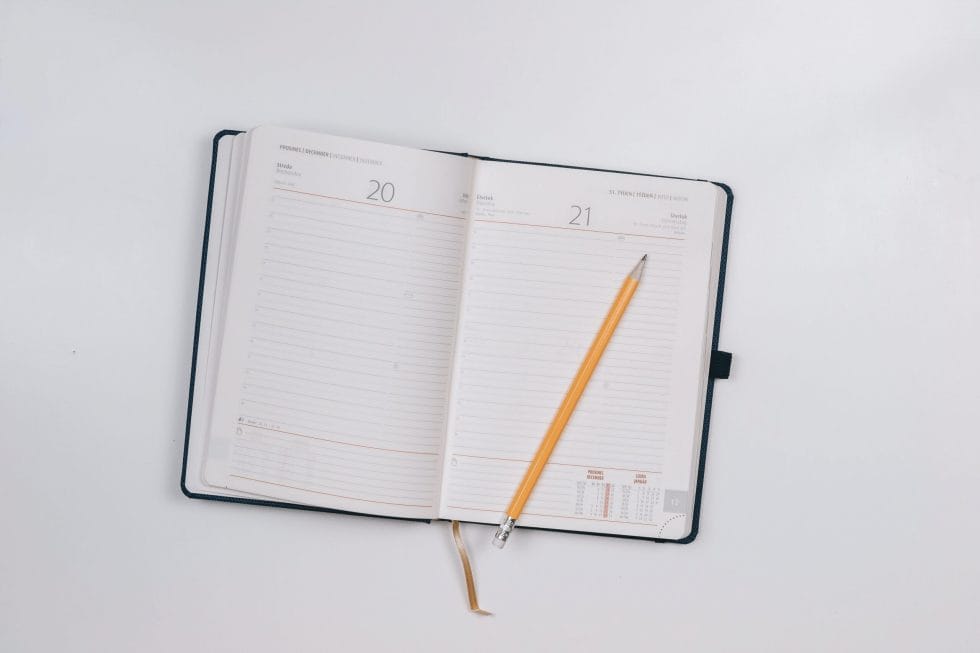 Further to this, if your booking system is separate from your payment system then it means multiple manual, administrative steps to get bookings and payments sorted out.
And then, there is the challenge of manual reminders, and sometimes needing to chase overdue or declined payments which can feel uncomfortable and take up your valuable time and energy.
Luckily, there are booking systems that take the pain out of things and help you take bookings and payments at the same time up front, including all your client contracts etc, so that you can simply get it all done at once without needing to lift a finger!
I like using Acuity scheduling because it integrates seamlessly with my payment gateways Stripe, Paypal, and it ALSO does reconciliation for me automatically in Xero.  
In fact, Acuity links with a whole bunch of different webinar, email, accounting, website and CRM platforms. Those linkages are available with paid plans, although there is a free scheduling version available too.
But for around $150 per year, it's a steal for a software that saves you hours of time.
4.  Your Coaching System
Finally, there is your coaching system, the last part of the essential business systems that you need to run a service-based business.
When I talk about your coaching system, I mean the sequence of documents that you might use in a coaching program that you deliver, from worksheets your clients use to set goals, to any emails you might send afterwards.
I tried a few different coaching software programs out there (and there are about 30 different kinds) but I didn't want to pay upward of $30 per month for two clients, increasing from there, for a software that didn't do what I wanted and overlapped with some things.
Maybe that's just me and my Rebel tendency, but I decided nothing fit the bill therefore it wasn't worth the fees.
SO I set up my own system using Google Drive and Google Forms, Sheets and Docs.
I use google forms for questionnaires and quizzes, client feedback surveys and my own coaching log. These forms dump all the answers into a Google Sheet for each form, so everything is consolidated automatically.
I use Google Drive to create sharable client folders and as a place to share Docs and Sheets used to contain notes, plans, schedules and other important information.
There are other ways to do this, but I find the Google system is easy to navigate, cloud based and all in one.
For example, you could use Word and Excel to do these things but the form/quiz function isn't as easy to set up and run with.
Taking Time to Learn
Don't expect to buy a software and ask someone to teach it to you. That won't work, and it will be a long and frustrating process.
If you want to use a software, do the free two week trial (or whatever they offer) first and test it out to see if it suits your learning style, and makes sense to you.
Use the help videos and blogs to help you learn how to use it. Don't ask someone else to do it for you. Set aside several 1 – 2 hour slots over two weeks to have a good go and understand it.
As the future manager and owner of any business systems, you need to start developing these skills right from the start unless you plan to outsource these things.
My litmus test for anything is if you can't get the hang of it within two weeks, it isn't the right system for you.
Summary
When you start your business, you want to run it as efficiently as possible to eliminate mistakes and reduce arduous admin tasks by using simple, efficient and effective systems.
Today I've outlined four of the best essential business systems that you can use in your service-based business to run a start-to-finish client process, from onboarding and taking payment, to running sessions and closing a program.
The right software will help you to run your books in a way that is accurate and time-efficient and that makes your business look professional.
Use the free trials and allow several hours of using the free training and help videos over two weeks to properly assess if something is right for you, before you buy it.
Then, you can say goodbye to tedious paperwork and manual, laborious, error-laden spreadsheets, and hello to some efficient and effective systems that give you confidence, professionalism and a rinse-and-repeat way of working.
If you need help with business systems and are ready to create your own rinse-and-repeat way of doing business, hit me up on the contact page and we can talk about how I might be able to help you get this up and running, quickly and easily.
Ready to get automated?
Using software will help you to simplify the tasks that you don't love. If you're truly ready to break old habits and get out of the rut I encourage you to check out the Habitology membership.
Learn more here: