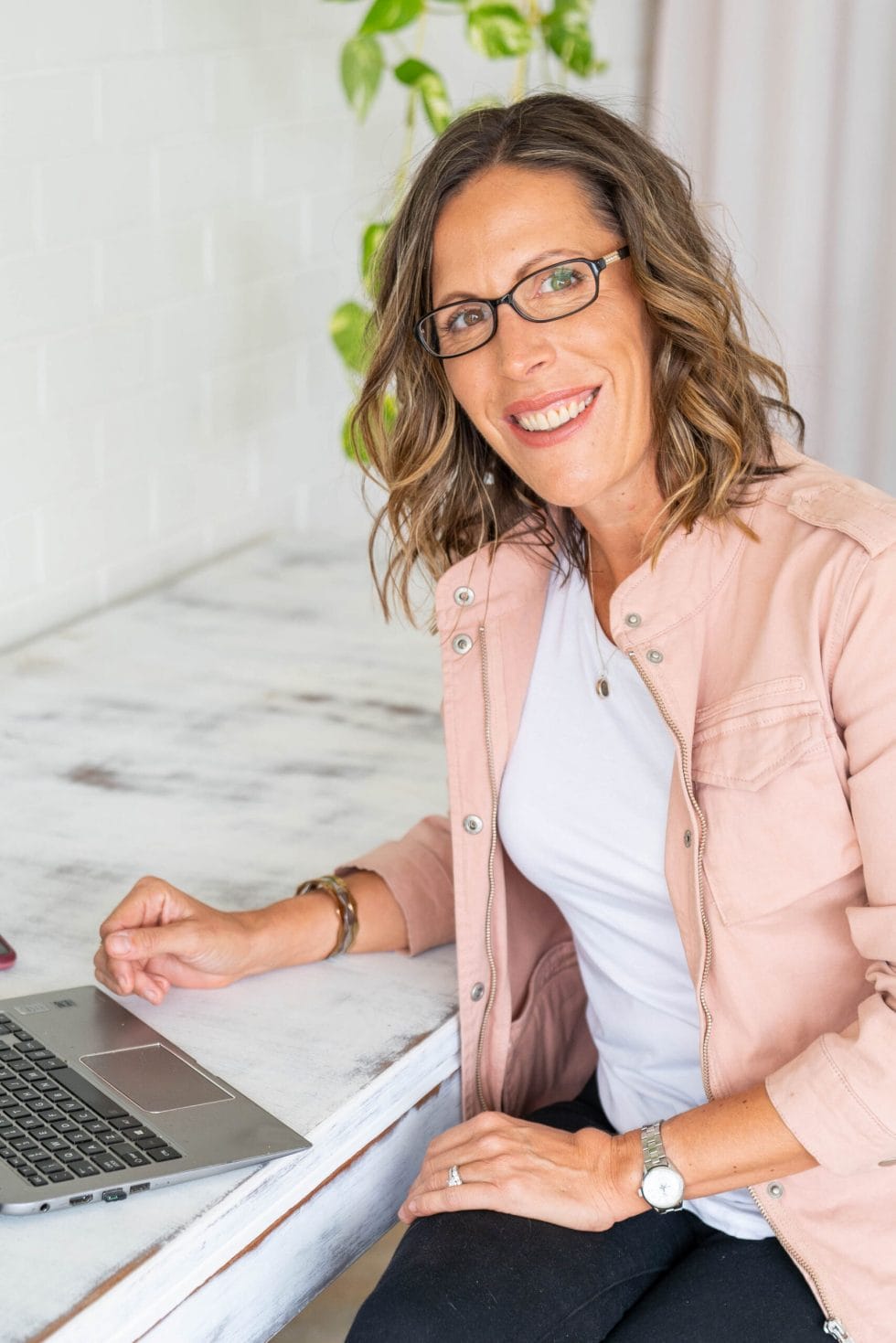 Today I interview Sarah Rusbatch about alcohol consumption and how and why she is developing her coaching business in this space.
Melanie: Hi, Suzanne, lovely to have you here on the podcast today.
Sarah: Hi, Melanie, it's lovely to be here.
Melanie: Thank you, and I'm really interested in talking to you, because you're developing your coaching business at the moment, and you have a niche that you're quite connected with, and it sounds like you're very passionate about making a difference in this area. So, I thought it would be a great way to illustrate one of the many ways that coaching can be applied and also to find out a little bit more about your vision, and we'd like to take your business. Does that sound okay?
Sarah: Yeah, sure, that's fine.
Melanie: Alright, so could you tell us a little bit about your niche to start with?
Sarah: Sure. So my niche is working predominantly with women because I guess that's what relates to my own story. That's where I can kind of picture my ideal clients sort of being in that same area as where I was, who have got to a point where perhaps they're drinking more than they want to. They're drinking to a point that isn't making them feel so good about themselves anymore, but because we do live in such an alcohol centric society, it's actually really hard to, to stop doing that when it's become quite a habit. When it's become something that everyone around you is doing all of the time, and that everyone expects you to be doing when you're socializing. It's something that I addressed in myself, I stopped drinking about 18 months ago.
Sarah: And it really did have a massive impact on my life in so many ways, and I'm now really passionate about spreading that word and letting people know that there is actually another way to live.  Of course, I appreciate that for some people, they're absolutely happy with the level that they're drinking, and they don't want to change that. Of course, I'm not preaching and that's definitely not my philosophy. But when I was contemplating and giving up alcohol, I didn't have anyone at that point talking in the way that I'm talking now and showing me the way I had to really look for that. So I want to be that person for other people who perhaps do want a bit of help and a bit of support with addressing how much they're drinking and how to reframe that.
Melanie: Right. And as you describe that I'm hearing, it's clearly not somebody who's ready for Alcoholics Anonymous, and it's not somebody that's enjoying a bit of social drinking. It's somebody that you said, I think is feeling like within themselves, they are just drinking a little bit too much and it's having an impact on how they feel about themselves.
Sarah: And it's something that's where I'm from in the UK, it's been talked about a lot, and they call it an alcohol use disorder, or grey area drinking. So it's that whole area where people don't identify themselves perhaps as alcoholics, which I think is a whole other conversation of what IS an alcoholic. But I think that people who are not drinking every single day, they don't have a physical dependence to drink every single day, but they are definitely drinking more than the recommended guidelines. And they're definitely using alcohol as a crutch to perhaps help either relieve stress or escape emotions that they're feeling that they don't want to be feeling, or finding that once they start drinking, they really struggled to stop, and they're always having more than they ever set out or intended to for that kind of area, which is definitely where I was before I thought.
Melanie: Okay, so it's just that little bit past the comfortable level, and noticing that it is a problem. And I think one other thing I heard you say was that they're people who are going out socially, and there are these expectations of others that perhaps they don't know how to manage. They don't know how to set boundaries, in a social context, perhaps.
Sarah: That was one of the hardest things for me was how other people reacted to me, and I was really shocked. I didn't think it was anybody else's business, or that anyone would be in any way concerned as to whether I was drinking or not. But they really were, and people had a lot to say on the matter. And I would get told, "let's catch up when you're drinking again", and "when are you going to stop being so boring?" Yeah, things along those lines. And because I think that we are just in a society where it is just expected that any social occasion will have alcohol. And I think that there's a stigma around if you don't have alcohol, you're not going to have a good time. And that's what I'm really keen to show people that you can still have a really active and full social life without alcohol.
Melanie: Mmm, interesting. And how did she feel when people were saying those things to you?
Sarah: Horrified. It was… it was really hard. It's hard to, to not drink. And it's really hard when your friends are making you feel like they don't approve of you not drinking, and they're not being fully supportive. There was a lot of debate around, a lot of people would say to me: "but why don't you just have one?" I was like, "Well, A why is it any of your business, whether I have one or not? And B and I've never been someone that really wanted to ever just have one." Like, I've always loved having a few drinks, and I've always had one or two more and more. And for me, it was so much easier to have none than to just have one or two. But people… some people just really didn't get that at all.
Melanie: It's interesting, isn't it? It says more about them than it does about you. It's they're uncomfortable with you're not drinking, and they feel like they need to do something to make themselves feel better, is how I kind of look at that.
Sarah: Yeah, absolutely.
Melanie: Yeah, I can think of two occasions a bit like that, that stand out for me and not for me directly, but with others. I remember maybe seven or eight years ago when Facebook groups were first a thing, I was in this group called "Clean Eating", I think it was called. And one of the moderators came into the group, and she had 30,000 members, it was a huge group. And she said she'd gone out on the weekend and said she didn't want to drink and was trying to drink less alcohol. And one of the friends said, "What are you pregnant?" And "what's wrong with you?", "Why aren't you drinking?" and "What's wrong with you?" And I thought, wow, that's that's amazing. And  then we had this whole discussion on the thread about judgment. And then, more recently, one of my clients stopped drinking for eight weeks, because she was eating a special way trying to lose some weight. And one of her friends was pressuring her and saying, "Why are you drinking?" And she said, "Well, I don't want to drink for eight weeks." And she said, "Well, why not? Why can't you just have one?" – that same thing you've said, and she was saying: "Because I don't want to." And they ended up having a falling out. They'd been friends for 20 years. And the friend could not accept that her friend was not drinking for eight weeks. Yeah, she took it personally. It was incredible.
Sarah:  Yep. And I just wasn't expecting that, when I stopped drinking. It was it was my journey, and my thing. And in quite a lot of sober groups that I in, people say, well, if you turn around and said that you were stopping smoking, people would be like, "Good on you! Well done!" Or if you said, "I'm giving up cocaine," I would be like, "Well, good for you." As soon as you say alcohol, it's the only thing that you can give up and people say "Oh go on!" It's quite astonishing, isn't it?
Melanie: I agree. And actually, to be fair, I have heard this same conversation in my in my weight loss program that I've run in the past where people would come in and say, "I don't eat that food" or "I don't want any cake," and people say "Go on, Just a skinny slice won't hurt… why no? What's wrong with you?"And so I've have heard that's similar conversation around food. And once again, I think it's more about the person who is not is eating the food or drinking the drink that feels uncomfortable about are now it's just me, they've got no one to share the guilt, as I call it.
Sarah: Absolutely, absolutely. And at the beginning, I used to have to kind of get my readymade little black book of excuses, though, that I was prepared for when I would start to get grilled and sometimes I couldn't be bothered. And I'll just say "I'm on antibiotics." Or I'd say "I'm training for a triathlon." And "I just don't want to drink for a little while because I've got to get up early to train." But I just got to the point where I was like, why should I be having to justify in that way and actually lie about the fact that I just don't want to drink just so others can accept my reason? If it's a reason that they can understand that they're okay with it. But if you're just saying I'm choosing not to drink, a lot of people don't understand that.
Melanie: It's almost like just saying "no thanks," is really all you need to say, I guess is what you're saying.
Sarah: Yeah. So that was definitely an interesting part of the process for me.
Melanie: And what sorts of symptoms were you experiencing? Like, if you're thinking about the types of people you're working with? And they are, where you were in the past? What sorts of things would they be noticing as signs or symptoms that they need to do something or that they are ready to do something?
Sarah: Yeah, so I think for me, and as soon as I hit 40, it was that typical thing of I started to get really bad hangovers. I've never really got hangovers in my 20s and 30s. I had pretty much sail through it. And then it was as if I as soon as I hit 40 I started to get really bad hangovers. It was really affecting my sleep. So I would just have even just having two glasses of wine, I would be awake at 3am and just restless and just couldn't get back to sleep. And depending on how much I had had to drink, I might have a dry mouth need to get up and have water, but it was really affecting me. And I'm someone that really needs my sleep. So that was having been a real negative impact the next day because I was tired and grumpy. I definitely started to feel a little bit depressed The next day, which I'd never had before, I would have a bit of anxiety. And I would sometimes worry about what I'd said the night before. And I would sit kind of ruminating over it, which I've never done before. And it was just something that just in my 40s It felt like it had gone from drinking had been something that had been fun, and something that I did with all of my friends. But then I could see that my body was starting to give me signs that that there had to be some other way.
And I just felt like even just having a small amount of alcohol, I would feel so rubbish the next day, and I wasn't being the mom that I wanted to be I wasn't being the wife that I wanted to be. I was kind of getting through the weekend, but not being present in the weekend, if that makes sense. And then it would be back to school back to work.
I never really drank during the week. So that was that. But you're so busy, you know, keeping your head above water with kid's activities and work and pick up and everything else. So the week would go by and then it would be the weekend again. And there has to be another way to live than just having this low level feeling of a bit of anxiety, a bit of depression and bad sleep tired making bad food choices, because I was a little bit hungover. So not eating the food that I wanted to be eating that I knew made me feel good. Then with that came a bit of guilt. So all of that started to happen and that was when I kind of had those first signs of going, maybe this the alcohol is the thing that needs to change, because everything led back to that.
Melanie: It's interesting, you mentioned food, there was the food or consequence of being too tired to want to make healthy food? Or was that while you were drinking, you are making unhealthy choices or combination or something different?
Sarah: No, it was definitely the next day. So I was never someone that ate and drank at the same time – I just drank. So I wasn't someone who would sit, you know and get out all the biscuits and the crisps. Alcohol just never made me hungry. Whereas I know with others, they get munchies and chips. But for me it was the next day. And maybe because I hadn't eaten much like before. And the next day, I would just crave really bad food. And because I was tired and feeling a bit rubbish I couldn't not give into that craving. And so it was, you know, eating the foods that I would never normally eat, and that that didn't make me feel good about myself either.
Melanie: Mm hmm. Yeah, I can relate to that. I can think of times where I've, but but not exactly that way, like the next day, I may not eat that well. But for me when I have too much alcohol, then I want carbs, I want sugar, which obviously makes the sleep worse. So I remember even as a young person drinking one night with my boyfriend, and we'd had a full dinner, it was midnight, and I ate a whole family pizza to myself.
Sarah: Yeah.
Melanie: At midnight, like, that's a lot of pizza. And yeah, I just had this intense craving for carbs  – I couldn't stop eating it, I was so full, but I just kept going and going. And I think part of it was that maybe the lack of inhibition around the alcohol, which is something you've alluded to in it maybe in social context as well. But then this craving as well as not having an off switch was a diabolical combination.
Sarah: Yeah, yeah, yeah. Absolutely.
Melanie: And so how much do you think? Well, maybe it's not possible to put a limit on our amount on it, but what does somebody in this zone actually drink? Is it… How many standard drinks a day? Or is it sit number days? Or does it not really matter is in a particular trend you've noticed?
Sarah: I don't think it matters. I think it just is whatever is the number for you. That is crossing the line of being taking you feeling comfortable and happy with how much you're drinking to the point where it's having a terrible effect, and that might that number will be different for everyone. And some people drink every single day and a bottle or two of wine a night. Some people might only drink on a Friday and have two or three bottles and then feel so terrible for the three days after. So I don't think there's any rule around that.
I think it's just when you are questioning yourself. Am I drinking too much? That probably means you are if it's even come up as a question at all.
Melanie: Yeah, that's a great, great way of looking at a great indicator is your own concern that you feel yourself stretched outside your Yeah, healthyzone ort your comfortable zone or whatever that is. And I heard you say earlier you'd have a couple of glasses of wine only and then not be able to sleep from three o'clock. Yeah, so that's an indication to I guess there's also as you're in that, or if you're in that perimenopause, or menopause age, you've got all of this other stuff going on. And it just seems to compound things like the hot flashes. I know if I have alcohol, one glass of anything. I'm gonna get hot that night, at least once my cup of tea flushed.
Sarah: Yeah, absolutely. 've just finished reading a book on perimenopause that pretty much says that if you want to kind of have the least impact of some of those symptoms, then cutting out alcohol is one of the first things to do. Because when your hormones are so imbalanced, and your body just can't also cope with having to break down the alcohol that you're taking in, and that will then have, you know, more of a knock on effect on things like hot flashes, and impact of sleep, impacting mood, things like that.
Melanie: It's quite an important time of life, I suppose to I mean, if you're going through hormonal changes, and that's women and men go through menopause, you know, in their 40s, or 50s. You kind of feel like you're at a crossroads, you're saying: "Am I going to continue doing what I'm doing and head down the path of setting myself up for chronic disease? Or am I going to take the initiative now and nip things in the bud?"
What are your thoughts on that?
Sarah: I totally agree. And I think that most people who I know, who are asking themselves that question are in their 40s, or 50s and have just to have got to that point where perhaps the hangovers haven't been as bad before, and then they're starting to feel worse, or what might be a whole host of reasons… it might be that they're wanting to lose weight, it might be in lots of different reasons. But it definitely has got to the point where alcohol is not serving them anymore in the way that it used to just be a fun social aid to increase your fun on a night out. It just then becomes a bit different, and you start to see the negatives of it, whereas before you haven't.
Melanie: Right, so that the negatives are starting to outweigh the positives. Yeah. Feel good in the moment and feel terrible for the next three days?
Sarah: Yeah, absolutely. And that was one of my techniques, which now that I've started learning and doing the coaching qualification, I've realized I was using but I didn't, couldn't put it into words at the time, which was always talking that in many of those sober groups or playing it forward. So when you have that real craving of wanting to have a drink, play it forward, how are you going to feel that next morning, like when you wake up, with the hangover? You're not going to get all the things done that you wanted to do, you're going to feel all these different things. So that was always the thing that I would do was, you know, the cravings still come even now.
And it's been 18 months since I have a drink and you know, in a certain situation after that glass of wine now, but then all I have to do is think how nice it will be at three in the morning when you're wide awake, and think about when the kids are jumping on the bed and think you know, and then when you start to do that you actually realize for the fleeting moment of happiness or joy or whatever it is that you get from that glass of wine… Is it worth it? And in the end, for me, it passed that tipping point where it wasn't worth it.
Melanie: So good. So you're talking about really looking at the longer term gain rather than the short term? Fix or, or benefit? Yeah, yeah, looking longer term and how it's affecting you.
Sarah: Yeah, absolutely. But I wish that I'd had more support to articulate some of that when I was going through it. Because I've realized now through the coaching that I've been doing that that's exactly what I was doing, and there's so many of the coaching techniques that I've realized now can be applied to this situation. And that's why it's got me so passionate and excited about it, because I can see how much support it could give to other people who were in the same situation that I was.
Melanie: Yeah, absolutely. And just building on that something you said is that you still have cravings now and I guess that what came to mind when you said that is that whole micro habits or atomic habits, as James Clear calls them. You know, if you think about something like smoking and all of the situations in which someone smokes, when they wake up after a meal when they're drinking, when they're stressed before bed, you know, there are all those little tiny situations where someone might be triggered to have a cigarette or want to crave one. And all of those are micro habits that need to be unraveled and rewired.
And it's the same with alcohol, right? You drink when you're tired you drink when you're stressed. You drink when you're this or that and you get this immediate feeling good feeling and your brains fighting with you saying I want that good feeling and you're going no you can't have it and then there's deprivation… but there are all of those many situations that you may not even realize are a trigger for you. Not just the visible ones, but the unconscious ones too. Right?
Sarah: Absolutely. And I think that it's the more that you practice –  we call it like flexing that silver muscle -it's kind of like the more you practice "The Firsts" all those firsts – the first Christmas, the first holiday, the first girls night out, the first hen weekend, just any of those things. And once you get through it, it's just another thing that you've done to kind of retrain your brain to, to condition yourself that you can go and do those things without alcohol and you can still have a really good time.
Melanie: And so Suzanne, how are you feeling now that you've been sober for 18 months? What's the difference in your life?
Sarah: So many! So the differences are, I think we've lost a lot of weight because I haven't had the Sunday morning trips to Maccas, for the Bacon and Egg Mcmuffins and the rest of it. So I think I've lost about 12 kilos now. And I have always been an an exerciser. But I am definitely getting more of the results from the exercise and enjoying it more. I think before I was exercising, as a kind of punishment for the alcoholics, you know what I mean?
Whereas now I think I exercise as something that I just absolutely love and enjoy. I would say that I sleep so much better, I have more energy, and more present and more connected to my kids. I've done a lot more work on myself, to understand myself and what things trigger me and what doesn't, because I think when you stop … And, and so, yeah, all around I'd say that I'm just a more content person than I was before.
Melanie: It sounds like the only cost really has been that occasionally. There's a sense of missing out. Absolutely.
Sarah:  Yeah, and I have to make that decision.
Melanie: It's an interesting topic, and I love that you're working in this space. I think so many people don't have much else in their lives. And I remember it other than alcohol and social occasions around it. And I remember going to do a job once. And I met a girl who would who's 18 and when there was a lull in conversation, she would start talking about this awesome time when she got so drunk and so sick. And so this and I thought "Is that all you got?" All she could talk about were all these famous war stories of when she'd drunk too much and vomited everywhere. And, yeah, that wow, that's the conversation you've got. Yeah, you know, to me, that was a really important moment to say, do I want to be like that? Or I've been like that myself in the past and had that kind of a conversation. But to hearing it from the other side, I thought, yeah, I think I could aspire to something better.
Sarah: And that was definitely it for me as well. I'm 42 years old, I thought,  is that all I've got? I just like going out and getting drunk on a Saturday afternoon is like, is that my hobby, like just drinking? And that was definitely, you know, a question to ask. Myself, and then stopping drinking, it's definitely allowed me to explore the things that I love doing and want to do more of. I'm just devouring books all the time and, and lots of friends in my sober circles if have taken up theater, one has started learning tap dancing… people have gone back to uni, but like everyone is just having this whole new lease of life, energy and time that they just never had before.
Melanie: And so I guess, apart from strategies that you would help people to discover and develop, I'm guessing a lot of your work is also helping people to build confidence and courage to set boundaries, to help them come up with safe ways to be a little bit uncomfortable in social situations and still feel okay about not drinking. And there would be a lot of work around that area I'd imagine.
Sarah: There is and I think that if you're prepared for the obstacle before it happens, you're halfway there already. I definitely think that's an area that I would be looking to help people identify what the obstacles will be before they reach them so that they're better prepared to deal with them when they arrive.
Melanie: And it makes me think that one of the great benefits is that you become a role model for others, and you help others find if you're a non drinker in a social situation. It's like you help others to find their voice and their courage to stand with you. If they're kind of feeling the same. And you're saying, hey, well, I'm not drinking tonight, but I'm still gonna have fun. That just might help somebody else who's been feeling the same way. Right?
Sarah: Yeah, and the massive sober community online, like through Instagram, and through various Facebook groups, I've met people who I've just instantly connected with I can reach out to them anytime. I've never met them in real life, but I've just been on such a journey with them over the last 18 months or so. And even if it's not physical, but just knowing that there's someone there that you can send a quick message and that that definitely helps.
Melanie: And so Suzanne, thank you for explaining what you're passionate about why and what difference it's made to alive. And it's really clear to me, and I hope to everyone that listens to this, how many ways people may need support, and now can get support going on a journey to drink less or to stop drinking. And so if people are interested in finding out more about what you do about joining your Facebook group, or getting on your email list, or whatever that is, what what's the best place for them to go to get in touch?
Sarah: So I'm running a challenge at the moment, sober October, and which is I think we've got about 3540 people in the challenge. Everyone's been hugely supportive of each other, some people have never gone more than three or four days without alcohol before. So it's their first time of doing something like this. So that's called the SLR wellness, sober October challenge. And I'm on Instagram, SLR wellness. And then I've got a Facebook group called the Women's Wellbeing Collective, and that group was looking at everything to do with health issues for women in their 40s. So that's looking at pre menopause hormone imbalance, nutrition exercise, and then for those that want to talk about it, and the area of alcohol free as well.
Melanie: Fantastic. So lots of ways that you're available to get to know people and support them to get started on a journey of getting healthier. Thank you so much for being here today, Suzanne, and I'll put all those links in the notes and hopefully, some people who are on the fence thinking about their relationship with alcohol, especially in the lead up to Christmas, they're gonna reach out to you and have a chat.
Where you can connect with Sarah:
Sarah's facebook group "the women's wellbeing collective" – https://www.facebook.com/groups/342319476897067/?ref=share
Link to sober October: SLR wellness sober October 2020 https://www.facebook.com/groups/870302750042381/?ref=share
Link to the Perth meet up group for ladies who want to socialise without alcohol: SLR wellness Perth meet up group
https://www.facebook.com/groups/1093211501076062/?ref=share
Link to Sarah's Instagram page @slrwellness – install the app to follow her photos and videos.
https://www.instagram.com/invites/contact/?i=jyvp6068ofy9&utm_content=gygtk7h
Do you need support to change your life?
Would you like to hear more about the Habitology membership? It could be the change you are looking for. Learn more here: