Celebrating Success; Christmas Boundaries
Today I'd like to congratulate you on a wonderful year and remind you of how you succeeded. I'll also talk about how to set Christmas Boundaries in your business so you can get adequate rest and recovery, so you're ready to charge again in 2023.
Congratulations on Your Success!
I just want to say congratulations on all of the hard work that you've put in this year, no matter what sorts of results you have achieved. The reason I say it this way is because that by doing the work and following the process is you get results in your life.
In this episode, we'll cover
* How to Celebrate Success in Your Business
* Setting Christmas Boundarie
So if you have persisted and followed those processes, it means that you've made an effort on behalf of yourself to do something that is important to you – and to me that is worthy of congratulations.
Next I want to say that no matter what results you got this year, I want to applaud you on your successes and failures.
The successes that you achieved show what you're capable of. Maybe you helped one person make a significant change in their lives that affected not only their own life but the quality of life and the relationships they have with the people around them.
Even if it's just one person, that is a significant achievement and it will have a ripple effect into the lives of so many other people.
Sometimes that one aha moment can lead to a decision that creates a cascade of events and an upward spiral that become life changing.
For example, one coach I know of made one decision just over a year ago that propelled her business into the stratosphere. If she hadn't made that decision, she would not be the success that she is today.
Right now, I invite you to explore and recognise those single decisions that made a big difference in your life or someone else's life this year.
I want to recognise and celebrate the failures you had this year because these are the things that make you stronger, tougher and more determined.
Your failures give you the opportunity to learn about what you're made of
They give you the chance to show you that you can persist, to see where your blind spots are, and to learn new skills.
Failures show you that you are human.
Failures show you what your potential is. They show you that you have the opportunity to be bigger and better than you are right now. And these are some of the great things that failures can give you – they are lessons in business and life.
Here are some of the things I succeeded at:
Completing the accreditation process with ICF to gain my PCC level accreditation which was a huge undertaking and I feel really great about having achieved that.
Putting around 70 students through my Passion to Profit course which runs three times per year through Wellness Coaching Australia. Some of those were in the planning stage and will launch next year. Some have gone on to start viable businesses which I'm really excited about, and a couple have used what they learned to gain experience as a coach and subsequently get a job as a health and wellness coach.
Attending and speaking at the HCANZA conference earlier this year, which was a significant milestone for our industry.
Collaborating with the HCANZA board to develop an amazing and ambitious business plan for this current financial year, 2022/23 and we are really going to put health Wellness coaching on the map in Australia and NZ which is super exciting.
Increasing my income this year for fewer hours doing more of the work I love.
Finding new ways to bring coaching into other arenas and to innovate new service ideas which will become launched businesses in 2023 in the areas of mental health and menopause.
Supporting individual business coaching clients to stay motivated, to simplify their businesses, to systemize their businesses, and to clear the space for more effective thinking and planning.
Supporting my family when my dad passed in August through those difficult couple of weeks following. I was very thankful to be with my family at that time and to bring my strengths to complement theirs. My sisters had done a lot of heavy lifting during the year so I was grateful to be able to step in and help.
Made some amazing new connections with some really incredible people this year and I'm excited to be collaborating with those people further next year.
Setting Christmas Boundaries
It's so great to celebrate all that you have achieved and I hope that you have found a lot of things to be celebrating and thankful for. If you want to be able to work at that pace and to produce great work next year, then you'll need to think about setting some boundaries for time off over Christmas so that you can refuel, recharge, and get enough rest to replenish your own energy and resources.
So how do you do that? Here are my hot tips.
Contact everyone in your list and let them know when your closing dates are, thank them for being your amazing clients and wish them happy holidays.
If you're on Google Maps or social platforms, then you can set your holiday hours there as well, so people are really clear not to bother you during that period.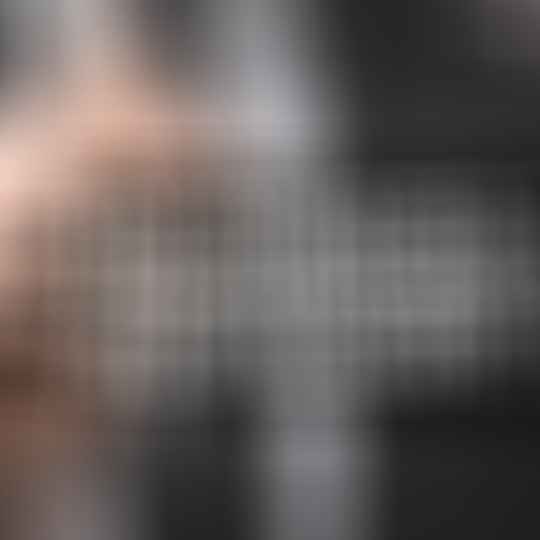 3 Set up an out of office auto responder for the time that you will be away from the desk will stop I recommend making a commitment to yourself not to be checking emails everyday but to be clear that you might do that once a week to tidy up but otherwise take a very good rest.
4. You can also email your current client list or any new leads and invite them to work with you next year. Let them know when you'll be starting again and ask them to let you know what they decide do to. For example I have reached out to my existing clients and some new clients some to offer the spaces that I have available starting on a certain date, from February to June inclusive. This means that before I wrap up for the year I'll be clear on what the start of my year looks like. I have a 3 – 6 month work horizon at any given time, partly because I've prepared in advance.
5. The other boundary you need to set us with yourself. It can be tempting to go to your computer or cheque your emails or do things that he wouldn't normally do while you're on holiday. You might like to keep a notebook so you can jot down ideas and not have to turn the computer on, you might like to keep yourself busy with activities, or you might like to schedule a couple of hours each week to do some working on the business activities or special projects.
6. I highly encourage you to go out and have fun find a hobby, or a skill you'd like to learn, either of which you can start during holidays and continue during the year. Why do I suggest this? Simply because all of the tired exhausted and burnt-out entrepreneurs I've met have one thing in common- they don't have a hobby and they don't do anything for fun. I'm suggesting you invest a bit of time in your holiday to choose that hobby and find fun things that you can keep doing to maintain resilience, work life balance, and a sense of ease and creativity at work
Thank you for being with me during the year, and for listening to my podcast, and for asking the questions that make these episodes possible. I choose to have no advertising on our podcast so that you don't have the irritation or disruption of being sold to, and this is one way I bring value to the world and visibility to our profession.
This is how I can help you for free to build a business in life that you love, that's built around sustainable habits that you enjoy doing and that will create the success that you want.
If you want to know more about my February intake of the Passion to Profit course so you can learn to set up your business your way, and in a sustainable way, click the link in the show notes to request a course guide.
If you'd like to inquire about working me with me one to one, you can hit up my contact page and ask about my June client intake because February fully booked – my books for 1:1 clients are closed until June.
Have a very merry and save Christmas, I hope you get a lot of time to reflect on your successes, to enjoy time with loved ones, and two feel excited and refreshed about what 2023 has to offer.
Remember that the world needs your greatness – I hope that you know that – and that you are working to realise your full potential in your business and your life.
Ready to get clarity on your pathway to success?
Understanding who you are and what you need will allow your business to thrive! If you're truly ready to break old habits and get out of the rut I encourage you to check out the Habitology membership.
Learn more here: