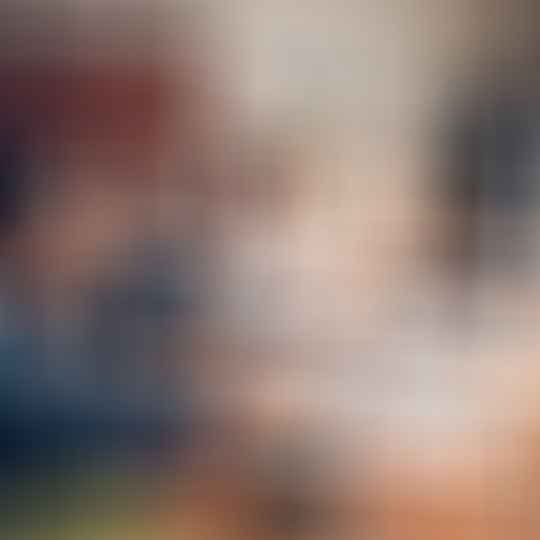 A Four-Point Checklist to Launch Your Business
When you're starting a business, there are some specific things you need to do to get set up and ready to operate.  Today I'm talking about four parts of my business startup checklist that are part of my Passion to Profit program. 
In this episode, I'll talk about 
* Deciding your business name
* Registering your business
* Setting up your business' bank account
Deciding on a business name
Please don't get hung up on the perfect business name.  
I recommend that, unless you are clear on your niche, simply use your own name as your business name and get on with things.
Why?
Simply because you are your own brand, and by using your name you can become more easily recognisable to your audience.
It also means if you decide to change your niche later down the track, you don't have to worry about whether your business name is still relevant.
I recommend doing this and then, having programs that are well-named to suit the niche problem, so that those programs can be branded in their own right, and you have the flexibility to work in different areas if you wish or to pivot down the track.
Example: I started my business as Melanie J White coaching, and ran the Downsize Me program, which I licensed for other coaches to deliver. Later on, I decided to pivot into business coaching, so now my name is more commonly associated with the Passion to Profit program.
So that's a way to keep it simple and get started – choose your own name. 
The other way to go, if you're clear on your niche, is to choose a business name that speaks to what you do and this is appropriate if you have a clear niche.
I would recommend looking at a name that speaks to the niche, rather than a general name.
That's because general names get lost in the sea of businesses, and if they are not clearly related to a problem solved, then they don't catch the eye of the masses.
A good example of a clear name is Vital Lifestyles which is Jason Nikakis' business in Melbourne. I like this name because it's an outcome-based name.
Registering a business
Once you have a name, you are ready to register a business.
I recommend you talk to your accountant if needed to work out the best type of business to set up – Sole trader, Company or Trust.
The reason is that everyone has a different financial situation and that might mean one option is better than another.
For me, setting up a company made more sense.
For a lot of people, setting up as a sole trader will be enough.
If you don't have an accountant – get one. It will save you a lot of pain at tax time and help make sure that your business is legally compliant.
You need to find out if you should register for GST or not (most people won't need to at first unless their business is going gangbusters).
You can ask your accountant to set up the business for you, otherwise, go to the ASIC website to register your business name and get an Australian Business Number (ABN).
Registering for insurance
Before you exchange service for money, you will need to have appropriate professional insurance as a coach.
The two basic types of insurance are professional indemnity and public liability.
Professional indemnity is designed to protect you if somebody wishes to sue you for malpractice.
Public liability is designed to protect you from general loss or injury, for example, if you are running a workshop and somebody trips over your extension cord and hurts themselves and wishes to sue you.
Do you need insurance?
Definitely.  Firstly, it tells the world that you are a professional entity that takes their business seriously. Secondly, it offers protection from potential litigation.
The probability that someone will sue you is low, but the consequence is extreme.
If someone were to attempt a legal challenge, it would cost you money, time and emotional wellbeing  in addressing the challenge – and there is also reputation damage which could affect the future of your business.
Having insurance offers a buffer of support and it should be backed up by appropriate policies and procedures, which we cover in the Passion to Profit training. 
In addition, if you are hiring an office, a venue for running a workshop, or going into any sort of partnership arrangement including running a training course for an organisation, you will need to present evidence of your insurance in most cases in order to be able to conduct those activities.
Where do you get insurance?
There are a few companies that will insure you but you typically need to go through an insurance broker to get the right coverage for your situation.
Two options are:
   

Become a member of our national industry body – HCANZA – and contact their recommended insurance provider for a quote.

   

Contact IICT for information and a quote on insurance.
Insurance costs could be in the range of $300 up to $600 typically, with the premium being related to the type of services you want to offer and the risk associated with each. For example, you are an exercise physiologist who also wishes to work as a coach – these services have different levels of risk and therefore cost associated with them.
Typical amounts are $2M for professional indemnity and $10M for public liability.
Set up a business bank account
Set up a separate bank account for your business to keep your business income and expenses separate.
This sounds like a pain – but trust me – it has a lot of value.
How serious are you about your business?  Are you intending to persist for at least 2 years to make it work?
A business bank account is important for your own mindset as it makes your business real and tangible.
It also makes tax time MUCH easier because you can clearly separate personal vs business income and expenses.
It means that when you are ready to take payments, your clients know that they are dealing with a professional.
Business bank accounts are easy to set up and don't cost a lot. Look for an account with low fees and charges – it should cost you under $100 per year to maintain.
There are other things you need to do to set up your business, but these are the essential starting points that get you ready to serve your customers.
If you're in the Passion to Profit course, check out page 37 of the Student Guide for the complete checklist.
Summary
Today I talked about the first few points of a business startup checklist that I use in my Passion to Profit Program.
Before you start a business, you need to:
Choose a business name – preferably your own name as your own personal brand

Register your business with ASIC (in Australia) using the best structure for your personal asset and income situation

Get professional insurance for yourself as a professional providing a service and your liability in a public setting

Set up a business bank account.
If you have a great idea and need help to create a solid business blueprint and turn your idea into a thriving, profitable business –  make sure you book in for a free info session to learn about my Passion to Profit program.
Ready to get clarity on your pathway to success?
Understanding who you are and what you need will allow your business to thrive! If you're truly ready to break old habits and get out of the rut I encourage you to check out the Habitology membership.
Learn more here: