How to Find
a
Good
Small
Business
Coach
to Suit Your Needs
When you're running a business on your own, it can be super helpful to have someone to help you to develop your strategy, work out your priorities, learn new skills, and overcome the obstacles to taking action. But if you're shopping for a business coach, how do you find the right person? Here are 8 things that can help you find a good small business coach to suit you and your needs. 
By the end of this article, you will have a checklist of things that you can use to evaluate potential business coaches that you might want to work with to help you make the right choice. 
In this episode, we'll cover 
* Why chemistry is essential
* Key skills, traits and services to look for
1.) Check the Chemistry, Rapport and Coaching Presence
Like any close working relationship, chemistry is key. Check their being skills and presence in the conversation, the match of energy, and that they're speaking the same language.  
Your best business coach is someone who is not overbearing, they MUST be a good listener and able to respect and acknowledge your needs and ideas and understand your point of view. 
Doing some sort of a strategy session or a good fit call gives you the chance to get a sense of their coaching presence and skills, and how that person is being alongside you. Here are some questions to ask yourself:  
Are they coming to help you to feel calm and settled?

 

Do they show up with empathy and warmth? 

 

Can they be playful? 

 

Are they connected and truly there and listening to you? 

 

And what's going on for you? 

 

Do they have that presence in the conversation? 

 

Do they match your energy? 

 

Do they speak the same language? 

 
These are some of the things that you need to feel when you first meet somebody to see if they're the right person for you. 
Probably what I would steer away from is somebody who is more energetic than you to the point that it's a bit overbearing or energy draining. That can be really challenging, if you're working with a business coach they must be a good listener and they must be able to respect and acknowledge your ideas and needs and understand your point of view.  
I say this from my own experience at having talked to potential so called business coaches who were much higher energy than me and were quite overbearing and pushy. And I decided not to work with them because I could see that they weren't really invested in me and what I needed, they were more invested in telling me what they thought I shouldn't do.  
Any coaching relationship needs to have that two-way connection, if you know what I mean.  
I think the other part of that is it's not just somebody who fits well and has that chemistry, but they also need to be kind of firm, but fair. And what I mean is that they're honest with you, and then give you direct feedback.  
It's really important because you don't want to be heading down the wrong path in your business, for example, but have your coach not saying anything. Or perhaps knowing that you have a knowledge gap or a lack of experience and trying to draw an answer out of you when actually they could tell you straight up that something is unlikely to work and then work with that.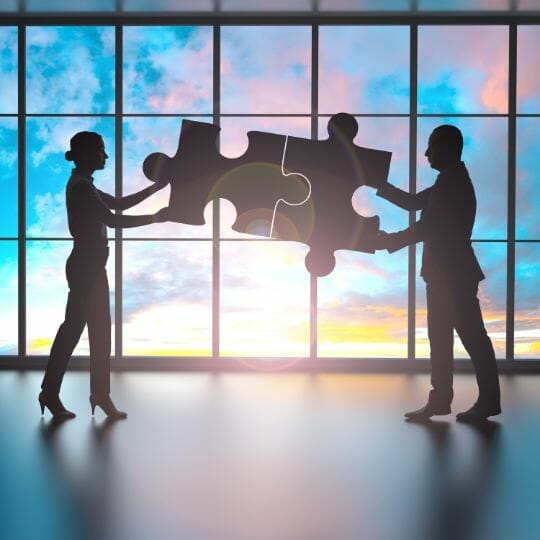 Having said that, a good business coach has the skill of drawing out your own ideas, they honour your needs, your strengths, your skills and your wishes rather than trying to make you do things their way. 
A good analogy for this is parenting. We sometimes see parents who want their kids to do the things that they could never do themselves. They end up steering their child to do things in a certain way or to be a certain thing.  
This comes back to the whole idea of coaching presence. It's really about letting you (as the client) to choose the agenda and helping them to use their skills, strengths and insights to do business in your way. After all, it's your unique method, your unique persona, your personality, that makes your business different from everyone else's.  
2.) You align with the service being offered – mentoring vs coaching vs teaching
When you're looking for a business coach, you need to be really clear on and aligned with the services that they're offering. People who call themselves business coaches often share different sorts of ideas and information and they work in different ways.  
There are three main ways that a business coach works; 
They mentor you and share what works from their own experience, 

 

They coach you, drawing the answers out of you and helping you develop your strengths, or 

 

Teaching which is instructing you how to do certain principles, processes and techniques.  
You need to figure out what you want. To do that, ask yourself these questions.  
Do I need or want to learn from and build on someone else's example?

 

Do I want to have my own ideas bought out of me, and fleshed out?

 

Do I want to learn specific principles, processes, skills and techniques?

 
You might want someone who is skewed towards a specific area, for example, you just want to learn how to run an Instagram profile and build a big following on Instagram. So that's clearly around principles, skills, and techniques, and perhaps someone else's experience.  
But if you want to look at your whole business you might not be looking for that kind of a person.  
Get really clear on what your goal is for the business coaching and then evaluate how suitable they are for you, by asking them questions about how they work with people.  
Most people need a blend and also, bonus points for someone who is agile and experienced enough to coach you around confidence, self-care, resilience and mindset as needed.  
After all, business is rarely independent of feelings and emotional balance. Your business and your emotions are intrinsically linked, because your business is your baby, plus as a coach, you're potentially dealing with vicarious trauma, health issues, mental health, and compassion fatigue.  
So if you're running a health and wellness coaching business, part of what you need is also to maintain that emotional balance. It's ideal if your business coach has the skills and experience to help you around those softer skills of business, but also your own health and well-being so that you can maintain your own emotional balance and show up for your clients.  
Some coaches do what's informally known as 'moaching', which is they call themselves a coach but they actually mentor and coach.  
In summary, consider whether you want mentoring, coaching, teaching, and mindset or health and wellness aspects as well for emotional balance. 
3.) Qualifications and experience
Qualifications can be helpful but what really matter is that they've done it themselves, even better if they've done it in multiple settings.  
This is because different industries have different ways of operating businesses and their depth of experience and knowledge is likely to be greater and less restricted.  
For example, a health and wellness coaching business operates very differently to a traditional business. Many of the principles are the same. But until you've worked in a health and wellness coaching business, you don't really see that it is quite unique. You might find a business coach who has worked in other areas (e.g. selling programs online, or working in another industry) but may not have the same relative and relevant experience.  
I've even seen people who have very high level business qualifications, like MBA, Masters of Business Administration, not really understanding some very basic principles. I've seen that same thing in different areas of science too. In summary, qualifications can be a useful indicator that somebody's done training and hopefully that translates to skills and knowledge that can help you.  
But in my opinion, the most relevant qualifications are related to coaching, and experience in working with clients themselves and running businesses in the same industry, is the best thing to look for. 
4.) Proof of success (and acknowledgement of failures) 
Failure gives important lessons, so if someone hasn't failed, they may not have as much depth of experience, or be able to empathize and connect. 
So many of my clients say they have felt heartened by hearing about my failures, and it's helped them feel more hopeful about their own chance of success. 
Similarly, though, proof success is important. For example, a business coach might have run their own business successfully or helped others to do the same. They should be able to show examples of either of those.  
An important point about business coaching and coaching in general, is that success is actually dependent on the on the person doing the work themselves. So if you're working with a client, and they don't succeed, but they've haven't done all of the work, or they haven't put in all of the effort, or they haven't been the kind of person who's been able to attract people, it's not necessarily a reflection of the person who was coaching them. 
In any field, there's going to be probably a small proportion of a total population of people who are successful. When you're talking to somebody about their successful clients, as a business coach, what you can realistically expect is that only a small percentage will be superstars. Many will be in the middle of somewhere, and a few will have failed or not completed things.  
That's a really honest evaluation of the client base of a business coach. For the most part, there might be a few exceptions to that. But I would say the signs are any coaching, area, even health and wellness, you might find a few people who are really significantly successful in their client cohort. 
A good coach will be honest about that, and not promising you that you will be a superstar because of them. That's a really important point, because it is actually up to you to make the business work. 
5.) Connections and referrals
A good business coach can connect you with other people who can help them or help you find clients, and they can refer people to you who will refer you to others.  
That means a good business coach has an established network of professional and personal contacts, who can somehow help you grow your business. Ask them about their connections and network to see what sorts of connections they have and how they are relevant to you. 
6.) Alignment with proven business principles – but flexible, not cookie cuttered 
A good business coach will have alignment with proven business principles. But they would ideally also be flexible and not have a cookie cutter mentality.  
Think about it this way – yes, there are rinse-and-repeat ways that are successful, but they don't work for everybody. There are principles that are proven to work and some that don't. So being really clear about that is important.  
You can ask the business coach questions like: 
what sorts of principles do you follow in business that are proven and reliable? 

 

how do you work with people? Do you make them follow a specific method? 

 

Do you have flexibility in how you help people set up their businesses? 

 
A great example of this is I've been involved in groups with people who run, how to run Facebook groups or how to nail it on Instagram or to be a public speaker in order to build your business. But that's all they do, and they say that's the only way to do it.  
That means if I don't want to build a business in a Facebook group, I don't have any other options for working with that person. They might say that they do work with people in other ways, but they tend to have these specialisations or biases towards certain methods.  
Plus, these are specific marketing tactics, which often don't cover other important aspects of business. 
I believe that it's better to work with someone that uses general principles but can draw on examples that might be relevant for you, or point you in the direction of specialist marketing courses, so that you can build business your way using proven principles.  
Having said that if you want to smash it on Instagram, then definitely get that specialty training. Just know that that's about marketing and it's only ONE part of running a business.  
We know in coaching that when people come up with their own ideas, they're more likely to stick to them, right. It's this combination of flexibility within a proven framework. 
7.) Helps you create accountability around your goals
A good business coach helps you to create accountability around your goals. This means that you have clear SMART goals at the end of each session as in actions that you're going to take and outcomes from the session, but also that you have a method of being accountable to yourself. 
Now that might sound a little odd because you might think that part of the role of the Business Coach is to help to keep you accountable, and it is. 
But if you want to grow as a person, if you want to become successful in business then you need to learn to become accountable to yourself. A coach can help you to develop that skill of self-accountability is really important, as well as helping you be accountable for setting and achieving your weekly goals.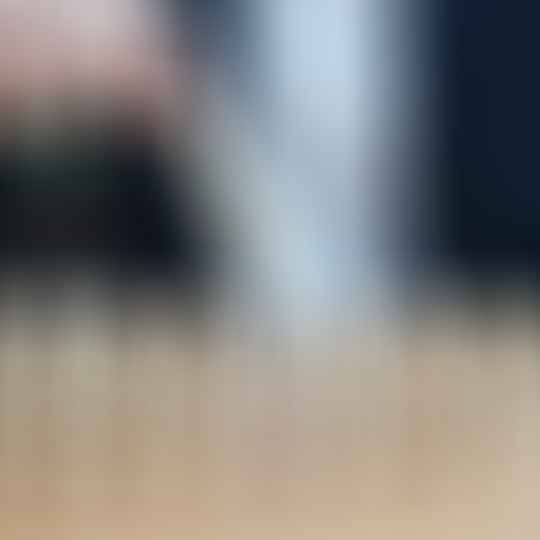 In other words, business coaching it's not a forever relationship. It's a relationship where you grow. And you might even outgrow that business coach after a period of time. 
8.) Has the strengths that you lack
Finally, look for a business coach that has strengths that you lack. The reason that you're going to a business coach is because you have questions, you have stumbling blocks, and you have things that you're finding challenging. Ideally, you're going to work with someone who has really great skills in that area.  
For example, when people work with me, they say that I helped them to get clarity, feel hopeful and excited and develop the systems and processes they need to make their work and their business run efficiently and effectively.  
They're all strengths that I have. I'm a listener and a summarizer, I like structure and I like getting to the heart of the matter quickly. That means I ask questions that probe and help people clarify what they want and need and why and how they're going to get it.  
I'm very process-driven myself, I like a few simple steps to achieve an outcome. That means the people that come to me tend to like structure or want more structure, and want to figure out how to integrate their business into their life so that they can have work life balance.  
So those are my strengths. And that's what I tend to help other people with.  
Whatever you're looking for, it needs to be ideally with someone who has a strength in that area to counteract the challenge that you're having. Rather than somebody who just can do a few different things and a bit of everything, but doesn't really specialize in a certain area, you're going get a lot more value out of your business coach, if they have those certain strengths that you lack. 
Summary
There's a lot to think about when you hire someone for any sort of professional service. And when it comes to building a business, there are several principles you can use to find a business coach who is right for you. 
Today I shared 8 principles: 
There's good chemistry (rapport and relationship) and coaching presence

 

You're clear on the offering: mentoring vs coaching vs teaching

 

Appropriate qualifications and experience

 

Proof of success (and acknowledgement of failures) 

 

Connections and referrals

 

Alignment with proven business principles – but flexible, not cookie cutter

 

Helps you create accountability around your goals

 

They have the strength that you lack

 
If you are looking for a business coach and are interested in exploring a potential coaching relationship with me, please reach out to book a good-fit call to see if we could work together. I am taking on a few individual clients from late January, 2022. 
Ready to get clarity on your pathway to success?
Understanding who you are and what you need will allow your business to thrive! If you're truly ready to break old habits and get out of the rut I encourage you to check out the Habitology membership.
Learn more here: