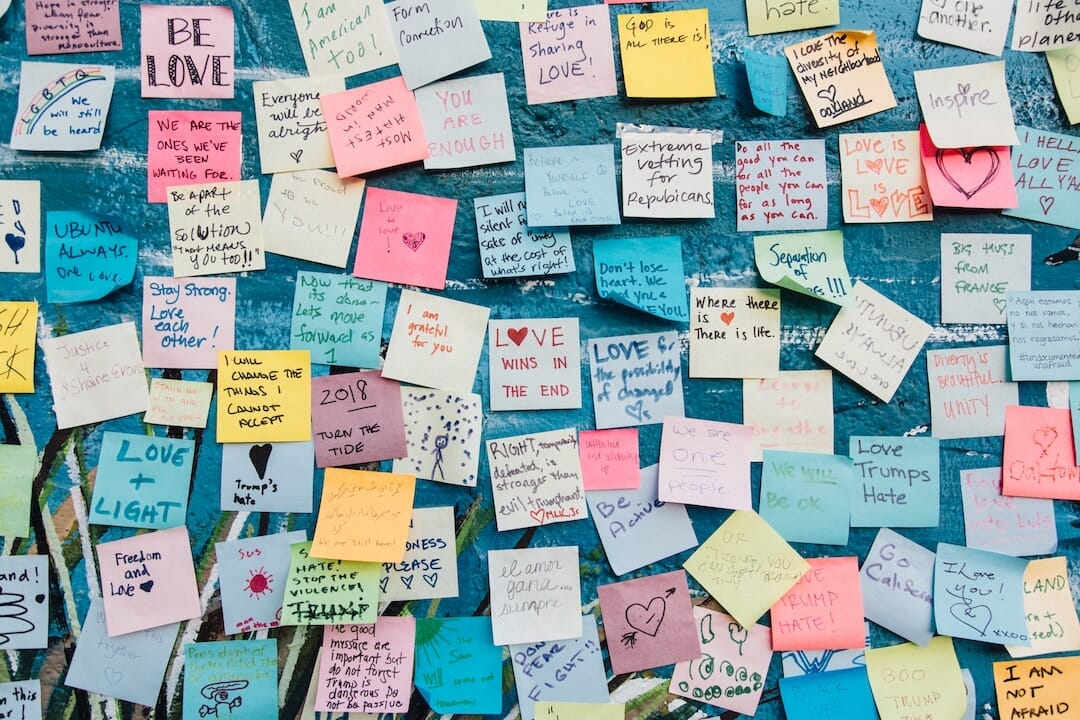 What is Showing Up and Why Do It?
Showing up means investing 100% in an experience and participating fully, to the best of your ability. 
It means acting with personal integrity.

It means being committed and accountable to yourself and others.
It means setting and upholding your own moral and ethical standards.
It means taking action, being seen and putting yourself out there – no matter what.
So why should you show up and how does it work?
I'd like to start with a story of showing up.
Once upon a time, before I was a coach, I was the co-owner, director and principal scientist of an environmental consulting firm. We ran a tight and successful ship with 40 staff – but it wasn't always that way.
When the CEO and I started the company, just the two of us, there was a lot of banter, discussion, casual conversation and a few arguments about how things should be done.
As we hired more staff and started to build and systemise our business, we got into this terrible habit of carrying our criticism and arguments over into team meetings and open work spaces.
We were sloppy about running regular staff meetings and sometimes showed up late.
And while the business was working, it was a hard slog and we were trying to lead 10 staff at that time in a unified and cohesive direction.
We recruited a new director and he pulled me aside one day and said a few quiet, calm words to the effect that 'it's probably not a good look for you and the other owner to criticise each other in front of the staff, or to complain about them when they're not around.'
That conversation shifted my perspective 180 degrees.
I realised then that I needed to lead by example and that our current behaviour was the direct opposite of what we were trying to create.
Thank you David, for the life-changing moment.
And from that moment on, everything DID change.
I knew I had to start showing up and role modelling the values and behaviour we wanted to our company to stand for
I had to start
showing up
as a collaborative, empathetic leader.
From that point on, quite a few things changed.
I stopped complaining about the CEO and he stopped complaining about me.
We resolved our differences in private in a calmer way.
We got business coaches in to help us be better leaders.
We got conflict resolution and negotiation training for our growing team.
We set and held staff meetings at the same time, every week, consistently.
We started and finished our meetings and events on time.
We developed a strong brand.
We got uniforms.
We collaborated with the team to define our values, from which we set professional and personal standards.
These were all new things for me and for the CEO. It took some time and patience.
But what happened was it launched our business into a professional outfit that was respected in our industry.
We hired another 30 staff and we built from two specialised teams into six specialised teams with a competitive advantage in three key areas of biological science consulting.
So now, back to you.
Why should you show up?
Because if you set a big goal for your personal or professional life, you are probably going to have to develop new skills and become a different kind of person.
You need to learn how to respect yourself, and to think and act in a way that matches the calibre of person you are yearning to be.
At the day-to-day level, Those thoughts and actions might include:
Starting the day with a clear intention.
Making positive commitments to yourself.
Doing what you say you will do no matter what.
Being on time for appointments.
Finishing your appointments on time.
Being honest – not making excuses.
Setting boundaries in all areas of life.
Saying what you mean, and meaning what you say.
Striving for facts, not judgement.
Setting moral and ethical standards.
Asking for help when you need it.
Doing personal development work to help you change your behaviour, faster.
Setting aside judgement and learning empathy.
Becoming more flexible and agile.
Building resilience.
It sounds like a big list and yes, it will take time.
Maybe you're good at some of these things already.
But if you really want something in your life – to lose 10kg, to become a better teacher, to run your own business or to simply stop doing the things you know are bad for you – this is your time.
Define where you want to show up.
Make your list of traits.
Then create a schedule of actions that you will do repeatedly to start becoming the person you want to be.
Ready to start showing up?
If you need help with this process, or to learn how to self-coach, click here for more information on my self-coaching membership.
See you there!